PART.2
Many visitors and pilgrims honouring the Saint take a pair of slippers as a votive offering and a small decorative fabric (podea), made of the same material, to cover the Saint's feet that are kissed by the believers (fig. 6).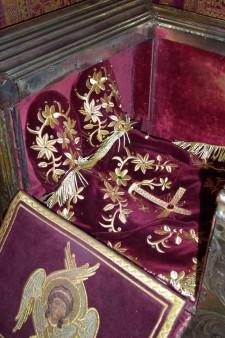 Fig. 6. Detail of the slippers and the foot cloth that covers the relic of the Saint. (photo: Chr. Karydis)
The pilgrims then hand over their offerings to the abbot, who places them near the relic in order of priority, as there are many believers for this specific offering. When the right amount of time has passed for the slippers to be removed, the abbot seals one of them and puts his signature on the sole to authenticate it then returning it to the donors. The slipper then placed in a gilded wooden box. The podea and the remaining slipper are cut into small pieces and given to the faithful as a blessing.
During this study, it was noticed that, after more than four years, the metallic threads used to decorate the slippers were slightly oxidised. This was due to the materials used, the handling and possible volatile organic compounds released inside the wooden box (fig. 7).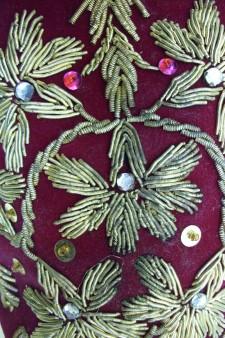 Fig. 7. Detail of the erosion of the metallic threads. (photo: Chr. Karydis)