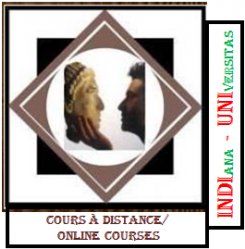 LA UNE : 22/05/2013
REVUE DE PRESSE:  
  *
 Australie - Archaeological Dig to Uncover Old Southport Sea Wall
  *

 Cambodge - Musicians rebuild lost ancient harp
  *
 Algérie - Ruines romaines de "Portus Magnus" à Bethioua 
  *

 Grèce - After 1700 years, the ancient theatre of Messene re-opens
  * etc.
ANTHROPOLOGIE :
   *

 Wairau Bar (Nouvlle-Zélande): Light cast on lifestyle and diet of first New Zealanders
   *

 Tell el Amarna (Egypte): Learning About Life From Death in Akhenaten's Egypt
   *

 When Did Humans Begin Hurling Spears?
   *

 East Turkana  (Kenya): Trabecular bone anisotropy and orientation in an Early Pleistocene hominin talus
   *
 Neanderthal culture: Old masters
ARCHEOLOGIE :
     *

 Did Japanese fishermen discover America 5000 years ago ?
     *

 Ancient Ivory: Metal traces on Phoenician artifacts show long-gone paint and gold
     *

 Vouliagmeni (Grèce): Declaration of archaeological site
     *

 Kellis (Egypte): Summer Sex, Spring Babies
     *
 Amérique du Nord : Research helps paint finer picture of massive 1700 earthquake
PATRIMOINE :
         *
 Bringing Babylon back from the dead
         *

 Herculaneum (Italie): the other town buried by Vesuvius
         *

 7 Lesser Known Wonders of the World
         *

 Gaza (Palestine): archaeological treasures at risk from war and neglect
         *
 Pakistan : Archaeological sites in Khyber-Pakhtunkhwa neglected beyond repair
EXPOSITIONS :
          *

 "THE ANTIKYTHERA SHIPWRECK  The ship - the treasures - the Mechanism"
          *

 El Cerrito (Mexique) Piezas Toltecas inéditas
          *

 Ice Age Art: The Arrival of the Modern Mind
          *

 The Age of Equilibrium, 98-180 A.D.
          *

 Au temps des Gaulois. L'Aquitaine avant César
ARCHEO-TECHNO :
           *
 Koonalda Cave (Australie): 3D Laser Mapping System Used to Explore Aboriginal Caves  VIDEO
           *
 Digital dig: The scanning technology revolutionising archaeology
           *

 Researchers find way to protect historic limestone buildings
           *

 Nuzi / Yorghan Tepe (Irak): An ancient statue, re-created
           *
 Brésil : Satellite Could Find Hidden Archaeological Sites by Remote Sensing
ARCHEOSTORIES
        *
 Fresque d'un scandale scientifique, du rififi au Tassili
         *
 How fishermen are bringing lost secrets of UK waters to land
          *

 Des anneaux pour les seigneurs !
          *

 Hampi (Inde): Excavation turns deadly?
 ARCHEOCINE-NEWS
         *
 Quentin Tarantino  : What Django Unchained Got Wrong
         *
 "Severed Ways." : Bringing North American Vikings Back to Life
         *

 Collectivism in Kurosawa's  : The Seven Samurai