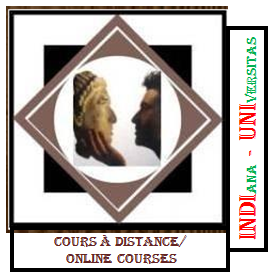 INSTITUT SUPERIEUR D 'ANTHROPOLOGIE
INSTITUTE OF ANTHROPOLOGY
ONLINE COURSES / COURS A DISTANCE
WINTER TERM :JANUARY 2018
REGISTER NOW

FORMEZ VOUS A DISTANCE AU METIER DE VOS RÊVES , POUR VIVRE VOTRE PASSION.
COMMENCEZ VOTRE FORMATION DES AUJOURD'HUI
POUR SEULEMENT 80 EUROS PAR MOIS
INSCRIPTIONS
- cours ARC 100: Introduction à l'Archéologie
- cours ANT 100: Introduction à l'Anthropologie Culturelle
(la validation de ces cours donnent accès à l'inscription pour un CSA /DSA en 2019)
- autres cours
LA UNE : 19/01/2018
REVUE DE PRESSE
*

Syrie – Hama: Ancient Greek mosaic floor discovered
*
Belgique - Des fondations du pont aux Pommes mises au jour à Tournai ?
*etc.
El Portalón de Cueva Mayor 'Espagne): Early Neolithic pottery fragment with unique iconography found​

Deir Rifeh (Egypte): Ancient DNA results end 4000 year old mummy mystery​

Teposcolula-Yucundaa (Mexique): What Wiped Out the Aztecs? Scientists Find New Clues.​
Untermassfeld (Allemagne): History of humanity does not require rewriting​
Dual migration created genetic 'melting pot' of the first Scandinavians​
ARCHEOLOGIE
Mohalsen (Norvège): Houses reused for over 1000 years during Stone Age
Al Alamein (Egypte): archaeological mission discovers tomb
Dhaskalio (Grèce): Unusually sophisticated prehistoric monuments and technology revealed in the heart of the Aegean
Sac Actun (Mexique): World's largest cave full of Mayan secrets discovered

Bethsaida (Israel): Archaeologists Uncover Pottery With Parthenon Scene
PATRIMOINE
*

Jordanie : Aerial photography shows off archaeological treasures—and reveals sites at risks​
EXPOSITIONS
5,000 Years of Native American Moundbuilding
*
Vikings​
*

The Golden Age of King Midas
ARCHEOTECHNO
*
Finding a perfect match using underground insight from the Cayman Islands
*
New technologies and tools to map and protect underwater treasur
*

New digital tools could help speed up cultural heritage work
*

Synchrotron reveals lost archaeological information
*

Robot archaeologists: taking the risks out of underwater fieldwork
ARCHEOSTORIES
*
'Ruins In Reverse': Abandoned Star Wars Sets
ARCHEOCINENEWS
*
Anthropologist Richard Leakey asks for less sex and violence in a film about his life, starring Brad Pitt​