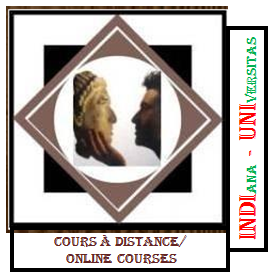 INSTITUT SUPERIEUR D 'ANTHROPOLOGIE
INSTITUTE OF ANTHROPOLOGY
ONLINE COURSES / COURS A DISTANCE
SPRING TERM : APRIL 2018
REGISTER NOW

FORMEZ VOUS A DISTANCE AU METIER DE VOS RÊVES , POUR VIVRE VOTRE PASSION.
COMMENCEZ VOTRE FORMATION DES AUJOURD'HUI
POUR SEULEMENT 80 EUROS PAR MOIS
INSCRIPTIONS
- cours ARC 100: Introduction à l'Archéologie
- cours ANT 100: Introduction à l'Anthropologie Culturelle
(la validation de ces cours donnent accès à l'inscription pour un CSA /DSA en 2019)
- autres cours
LA UNE : 25/04/2018
REVUE DE PRESSE
*
Iran - Sang-e Siah 2 : Achaemenid bricks discovered
*
Viet Nam - Quan Lan Island : evidence of a 3,000-year-old Neolithic society
*
Algérie - Ad villam servillianam ne finit pas de livrer ses secrets
*etc.
Gene linked to breastfeeding may have boosted survival of earliest Americans​
3.6 million-year-old footprints suggest early human ancestors were excellent walkers​
Ouzbekistan / Kazakhstan : Silk Road cities were urban food deserts​
Blombos Cave (Af. du Sud) :Is this 100,000-year-old hashtag the first humanmade symbol—or just a pretty decoration?​
Illinois (USA) : Dogs lived with humans 10,000 years ago​
ARCHEOLOGIE
Indian Creek (Antigua): Early Caribbeans were not 'savage cannibals', as colonists wrote

Peace treaty between Ramesses II and ?attušili III, c. 1259 B.C.
Ancient Egyptian Incantations Tell of Biblical Human Sacrifice
Huanchaco (Pérou) : Ancient Shark Fishermen Found Buried with Extra Limbs
Saqqara (Egypte) :More than 3000 years of human activity in 5 square metres
PATRIMOINE
*

Jordanie : Aerial photography shows off archaeological treasures—and reveals sites at risks​
EXPOSITIONS
5,000 Years of Native American Moundbuilding
*
Vikings​
*

The Golden Age of King Midas
ARCHEOTECHNO
*
Finding a perfect match using underground insight from the Cayman Islands
*
New technologies and tools to map and protect underwater treasur
*

New digital tools could help speed up cultural heritage work
*

Synchrotron reveals lost archaeological information
*

Robot archaeologists: taking the risks out of underwater fieldwork
ARCHEOSTORIES
*
'Ruins In Reverse': Abandoned Star Wars Sets
ARCHEOCINENEWS
*
Anthropologist Richard Leakey asks for less sex and violence in a film about his life, starring Brad Pitt​