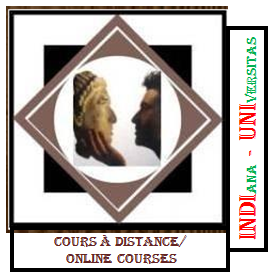 INSTITUT SUPERIEUR D 'ANTHROPOLOGIE
INSTITUTE OF ANTHROPOLOGY
ONLINE COURSES / COURS A DISTANCE
WINTER TERM : JANVIER 2021
REGISTER NOW

FORMEZ VOUS A DISTANCE AU METIER DE VOS RÊVES , POUR VIVRE VOTRE PASSION.
COMMENCEZ VOTRE FORMATION DES AUJOURD'HUI
POUR SEULEMENT 100 EUROS PAR MOIS
INSCRIPTIONS
- cours ARC 100: Introduction à l'Archéologie
- cours ANT 100: Introduction à l'Anthropologie Culturelle
(la validation de ces cours donnent accès à l'inscription pour un CSA /DSA en 2022)
- autres cours
LA UNE : 14/01/2021
REVUE DE PRESSE

Meipu (Chine): teeth shed light on the human settlement of Asia
Quelles nouvelles de Néandertal ? Qui étaient ses contemporains en Afrique ? Podcast

Tooth tartar could uncover the drug habits of ancient people
Laminia (Sénégal): First human culture lasted 20,000 years longer than thought
Atapuerca (Espagne): Early humans may have survived the harsh winters by hibernating
Ferrassie (France): New evidence: Neandertals buried their dead
Humans in The Americas 130,000 Years Ago ?
Neanderthal thumbs better adapted to holding tools with handles
Neanderthals could tolerate smoke, plant toxins
A humanoid that lived six million years ago shows it walked on all fours, suggesting it was more closely related to chimps than humans
ARCHEOLOGIE

Canaanite labourers in ancient Egypt transformed intricate hieroglyphs into simple letters 4,000 years ago

Mésopotamie : L'élamite linéaire déchiffré
Lidar Images Show Mayan Civilization in a New Light
Castellón Alto (Espagne): Almost 4,000 years ago, some tasks were already specialized according to gender
Mount Pleasant (G-B): mega henge may be 'last hurrah' of stone-age builders
Alor (Indonésie): Rare 8,000 year old child burial reveals secrets of the dead
Beer Sheva (Israel): 6,500-year-old copper workshop uncovered
Berkshire (G-B) : Anglo-Saxon warlord found could redraw map of post-Roman Britain
Zominthos ( Grèce): New Secrets Unearthed at Minoan Palace
Kharaysin (Jordanie): Mysterious Stone Age flint artefacts may be crude sculptures of humans
ARCHEOTECHNO
*
Finding a perfect match using underground insight from the Cayman Islands
*
New technologies and tools to map and protect underwater treasur
*

New digital tools could help speed up cultural heritage work
*

Synchrotron reveals lost archaeological information
*

Robot archaeologists: taking the risks out of underwater fieldwork