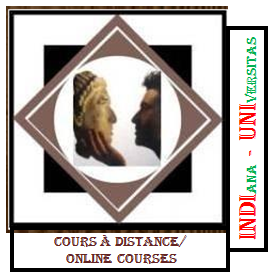 INSTITUT SUPERIEUR D 'ANTHROPOLOGIE
INSTITUTE OF ANTHROPOLOGY
ONLINE COURSES / COURS A DISTANCE
WINTER TERM : January 2017
REGISTER NOW

FORMEZ VOUS A DISTANCE AU METIER DE VOS RÊVES , POUR VIVRE VOTRE PASSION.
COMMENCEZ VOTRE FORMATION DES AUJOURD'HUI
POUR SEULEMENT 60 EUROS PAR MOIS
INSCRIPTIONS
- cours ARC 100: Introduction à l'Archéologie
- cours ANT 100: Introduction à l'Anthropologie Culturelle
(la validation de ces cours donnent accès à l'inscription pour un CSA /DSA en 2018)
- autres cours
LA UNE : 16/01/2017
REVUE DE PRESSE
*
Chine – Haojing: Archaeologists discover 2800-year-old wheat grains
*
Cambodge – Ta Prohm: Third phase of Cambodia temple restoration by Indian archaeologists begins
*
Israel - Negev fort from time of David and Solomon unearthed
*
Chine – Changde: Prehistoric pottery figurines unearthed
*
Grèce - Priceless archaeological treasure surfaces after storm
*etc.

Shaanxi (Chine): Earliest Diagnosis Of Legg-Calvé-Perthes Disease​
Tracing human migration events after 'out of Africa' origins​
Why are most people right handed?​
LAU geneticist leads revelatory research into Ice Age populations
Troie (Turquie): Byzantine skeleton yields 800-year-old genomes from a fatal infection​
ARCHEOLOGIE
*
El Mirador (Guatemala): Maya Superhighway Discovered
*
Gebel al Silsila (Egypte): archaeologists discover 12 ancient cemeteries
*
Tissamaharama (Sri Lanka): Unique plaque depicting a Universal Monarch
*
Bruxelles (Belgique): au temps des Romains
*
Hippos (Israel): Roman theater found may have been religious center
PATRIMOINE
*

Jordanie : Aerial photography shows off archaeological treasures—and reveals sites at risks​
EXPOSITIONS
*
Vikings​
*

The Golden Age of King Midas
*
"Kesavinyas" : Hairstyles from ancient and medieval India
ARCHEOTECHNO
*
Finding a perfect match using underground insight from the Cayman Islands
*
New technologies and tools to map and protect underwater treasur
*

New digital tools could help speed up cultural heritage work
*

Synchrotron reveals lost archaeological information
*

Robot archaeologists: taking the risks out of underwater fieldwork
ARCHEOSTORIES
*
'Ruins In Reverse': Abandoned Star Wars Sets
ARCHEOCINENEWS
*
Anthropologist Richard Leakey asks for less sex and violence in a film about his life, starring Brad Pitt​