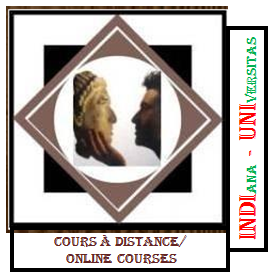 INSTITUT SUPERIEUR D 'ANTHROPOLOGIE
INSTITUTE OF ANTHROPOLOGY
ONLINE COURSES / COURS A DISTANCE
SPRING TERM : APRIL 2017
REGISTER NOW

FORMEZ VOUS A DISTANCE AU METIER DE VOS RÊVES , POUR VIVRE VOTRE PASSION.
COMMENCEZ VOTRE FORMATION DES AUJOURD'HUI
POUR SEULEMENT 60 EUROS PAR MOIS
INSCRIPTIONS
- cours ARC 100: Introduction à l'Archéologie
- cours ANT 100: Introduction à l'Anthropologie Culturelle
(la validation de ces cours donnent accès à l'inscription pour un CSA /DSA en 2018)
- autres cours
LA UNE : 27/03/2017
REVUE DE PRESSE
*

Egypte - Massive statue of the queen believed to be King Tutankhamun's grandmother unearthed
*
Sri Lanka - Sigiriya Rock's Lion's Paws – Archaeology Dept observes 'changes'
*
Inde - Ram Sethu bridge Ram made or natural shoal?
*
Bangladesh - New finds at Nateshwar excavation site
*
Galles - Llangollen : 'Underground castle' archaeological search underway
*
USA - Seminole Tribe searches for remains of ancestors on Egmont Key
*etc.
Study into who is least afraid of death​

Afar (Ethiopie): Archaeologists Uncover Last Human To Die Happy
Inde : Origin, Migration And Settlement Of Zeliangrongs​
The Anthropocene: Scientists respond to criticisms of a new geological epoch​
Tiller the Hun? Farmers in Roman Empire converted to Hun lifestyle—and vice versa​
ARCHEOLOGIE
*
Poseidonia (Italie) :2,500 Years Old Luxurious Greek Palace Found
*
Pineland (USA) : dig yields rare Calusa artifacts
*
Qubbet el-Hawa (Egypte) : Archaeologists Discover Unopened 4000-Year-Old Tomb
*
Icelandic drinking horn changes our historic understanding of St. Olav
*
Harput (Turquie) : relief changes region's history
*
PATRIMOINE
*

Jordanie : Aerial photography shows off archaeological treasures—and reveals sites at risks​
EXPOSITIONS
*
Vikings​
*

The Golden Age of King Midas
*
"Kesavinyas" : Hairstyles from ancient and medieval India
ARCHEOTECHNO
*
Finding a perfect match using underground insight from the Cayman Islands
*
New technologies and tools to map and protect underwater treasur
*

New digital tools could help speed up cultural heritage work
*

Synchrotron reveals lost archaeological information
*

Robot archaeologists: taking the risks out of underwater fieldwork
ARCHEOSTORIES
*
'Ruins In Reverse': Abandoned Star Wars Sets
ARCHEOCINENEWS
*
Anthropologist Richard Leakey asks for less sex and violence in a film about his life, starring Brad Pitt​