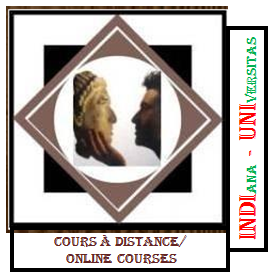 INSTITUT SUPERIEUR D 'ANTHROPOLOGIE
INSTITUTE OF ANTHROPOLOGY
ONLINE COURSES / COURS A DISTANCE
FALL TERM : OCTOBER 2017
REGISTER NOW

FORMEZ VOUS A DISTANCE AU METIER DE VOS RÊVES , POUR VIVRE VOTRE PASSION.
COMMENCEZ VOTRE FORMATION DES AUJOURD'HUI
POUR SEULEMENT 60 EUROS PAR MOIS
INSCRIPTIONS
- cours ARC 100: Introduction à l'Archéologie
- cours ANT 100: Introduction à l'Anthropologie Culturelle
(la validation de ces cours donnent accès à l'inscription pour un CSA /DSA en 2018)
- autres cours
LA UNE : 18/08/2017
REVUE DE PRESSE
*
Jordanie - 'First of-its-kind' Hellenistic temple discovered in Umm Qais
*
Grèce - Items Recovered from Wreck of Elgin's Ship off Kythira
*
Bulgarie - Archaeological excavations at Voden fortress in Asenovgrad continue
*
Ecosse - Caithness digs deep to discover secrets of its brochs
*
Turquie - Vessels with 'tree of life' motifs found in Domuztepe
*
France - Des fresques témoins de la richesse passée d'Arles
*
France – Meunet-Planches :Sur les traces d'antiques forgerons
*etc.
Gough's cave (G-B) : Bone's Marks Suggest a Cannibal Ritual​
Turkana (Kenya): New 13-million-year-old infant skull sheds light on ape ancestry​
DNA of long-dead cows read from pages of Medieval books​
Lida Ajer cave(Indonésie) : Arrival of modern humans in Southeast Asia questioned​
Lida Ajer cave (Indonésie) : Early humans may have seen a supervolcano explosion up close​
ARCHEOLOGIE
Sibérie (Russie) :Mysterious Great Wall built by unknown civilisation 2000 years ago found
Higashi-Yuge (Japon) : Dig offers 1st hint of second capital in 8th century

Joya de Cerén (Slvador) : Maya village buried under ash in the 7th century.
Namibie : Rock art found in Desert reveals ancient initiation rituals led by shamans
Çatalhöyük (Turquie) : Mystery of 8,500-year-old copper-making event revealed through materials science
PATRIMOINE
*

Jordanie : Aerial photography shows off archaeological treasures—and reveals sites at risks​
EXPOSITIONS
5,000 Years of Native American Moundbuilding
*
Vikings​
*

The Golden Age of King Midas
ARCHEOTECHNO
*
Finding a perfect match using underground insight from the Cayman Islands
*
New technologies and tools to map and protect underwater treasur
*

New digital tools could help speed up cultural heritage work
*

Synchrotron reveals lost archaeological information
*

Robot archaeologists: taking the risks out of underwater fieldwork
ARCHEOSTORIES
*
'Ruins In Reverse': Abandoned Star Wars Sets
ARCHEOCINENEWS
*
Anthropologist Richard Leakey asks for less sex and violence in a film about his life, starring Brad Pitt​