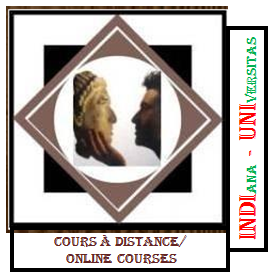 INSTITUT SUPERIEUR D 'ANTHROPOLOGIE
INSTITUTE OF ANTHROPOLOGY
ONLINE COURSES / COURS A DISTANCE
SPRING TERM : APRIL 2017
REGISTER NOW

FORMEZ VOUS A DISTANCE AU METIER DE VOS RÊVES , POUR VIVRE VOTRE PASSION.
COMMENCEZ VOTRE FORMATION DES AUJOURD'HUI
POUR SEULEMENT 60 EUROS PAR MOIS
INSCRIPTIONS
- cours ARC 100: Introduction à l'Archéologie
- cours ANT 100: Introduction à l'Anthropologie Culturelle
(la validation de ces cours donnent accès à l'inscription pour un CSA /DSA en 2018)
- autres cours
LA UNE : 27/04/2017
REVUE DE PRESSE
*
Canada - Port Joli: Archaeologists dig up pieces of Mi'kmaq culture
*
Galles - Survey of hillfort 'could rewrite history of Aberystwyth'
*
Turquie - Skeleton of 'Russian general' found inside unearthed coffin in Ardahan
*
France - Site de Mané-Vechen : la restauration touche à sa fin
France - Découvertes archéologiques en l'église St-François à Nice - VIDEO
*etc.
Southern California (USA) : Humans in America '115,000 years earlier than thought'​
Sibudu Cave (Af. du Sud) : Early evidence of Middle Stone Age projectiles found​
'Anumeric' people: What happens when a language has no words for numbers?​
Researchers map the evolution of dog breeds​
Masol (Inde) : Man came from Africa... or maybe Chandigarh​
ARCHEOLOGIE
*

Suchiapa (Mexique) : Locals stumble across ancient Mayan god monument while clearing debris
*
Bourges ( France) : Une divinité romaine mise au jour dans une cave antique
*
Iron-age Viking longhouses were burned and buried in funerals
*
Ayawiri (Pérou) : Treasure trove of bronze and copper reveals incredible speed of flash Inca invasion
*
Uffington hill (G-B) : carving was worshipped as 'sun horse' in prehistoric Britain
PATRIMOINE
*

Jordanie : Aerial photography shows off archaeological treasures—and reveals sites at risks​
EXPOSITIONS
*
Vikings​
*

The Golden Age of King Midas
*
"Kesavinyas" : Hairstyles from ancient and medieval India
ARCHEOTECHNO
*
Finding a perfect match using underground insight from the Cayman Islands
*
New technologies and tools to map and protect underwater treasur
*

New digital tools could help speed up cultural heritage work
*

Synchrotron reveals lost archaeological information
*

Robot archaeologists: taking the risks out of underwater fieldwork
ARCHEOSTORIES
*
'Ruins In Reverse': Abandoned Star Wars Sets
ARCHEOCINENEWS
*
Anthropologist Richard Leakey asks for less sex and violence in a film about his life, starring Brad Pitt​