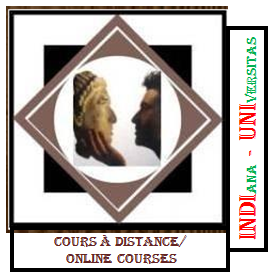 INSTITUT SUPERIEUR D 'ANTHROPOLOGIE
INSTITUTE OF ANTHROPOLOGY
ONLINE COURSES / COURS A DISTANCE
FALL TERM : OCTOBER 2018
REGISTER NOW

FORMEZ VOUS A DISTANCE AU METIER DE VOS RÊVES , POUR VIVRE VOTRE PASSION.
COMMENCEZ VOTRE FORMATION DES AUJOURD'HUI
POUR SEULEMENT 80 EUROS PAR MOIS
INSCRIPTIONS
- cours ARC 100: Introduction à l'Archéologie
- cours ANT 100: Introduction à l'Anthropologie Culturelle
(la validation de ces cours donnent accès à l'inscription pour un CSA /DSA en 2019)
- autres cours
LA UNE : 19/09/2018
REVUE DE PRESSE
*
Egypte - A sarcophagus with a mummy uncovered in Late Period tomb in Aswan
*
Galles -Pembroke : Is this the birthplace of Henry VII?
*
Bulgarie - Dig team examines building beneath Plovdiv's Episcopal Basilica
*
France - La Guerche-de-Bretagne : des squelettes découverts dans la chapelle Saint-Nicolas
*etc.
Tafouralt (Maroc) : La grotte des pigeons livre de nouveaux trésors​
Understanding 6th-century barbarian social organization and migration through paleogenomics​
Denisova Cave (Russie) : Denny was an inter-species love child​
Co Longford (Irlande) : hunter-gatherers may have become ill from undercooked fish
Stonehenge (G-B) : Bones found belonged to people from Wales
ARCHEOLOGIE
Earliest Mediterranean cheese production revealed by pottery over 7,000 years old
Shimao (Chine) : Human Sacrifices At Massive Pyramid Along Great Wall
Thera (Grèce) : New Study Indicates Santorini Volcano Erupted After 1600 BC
Georgie (USA) :Discovery of copper band shows Native Americans engaged in trade more extensively than thought
Kuolimojarvi (Finlande) : Archaeologists found traces of submerged Stone Age settlement
PATRIMOINE
*

Jordanie : Aerial photography shows off archaeological treasures—and reveals sites at risks​
EXPOSITIONS
5,000 Years of Native American Moundbuilding
*
Vikings​
*

The Golden Age of King Midas
ARCHEOTECHNO
*
Finding a perfect match using underground insight from the Cayman Islands
*
New technologies and tools to map and protect underwater treasur
*

New digital tools could help speed up cultural heritage work
*

Synchrotron reveals lost archaeological information
*

Robot archaeologists: taking the risks out of underwater fieldwork
ARCHEOSTORIES
*
'Ruins In Reverse': Abandoned Star Wars Sets
ARCHEOCINENEWS
*
Anthropologist Richard Leakey asks for less sex and violence in a film about his life, starring Brad Pitt​