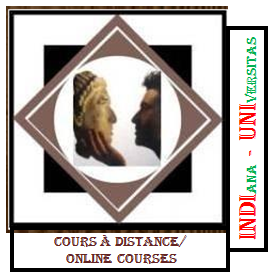 INSTITUT SUPERIEUR D 'ANTHROPOLOGIE
INSTITUTE OF ANTHROPOLOGY
ONLINE COURSES / COURS A DISTANCE
SPRING TERM : APRIL 2017
REGISTER NOW

FORMEZ VOUS A DISTANCE AU METIER DE VOS RÊVES , POUR VIVRE VOTRE PASSION.
COMMENCEZ VOTRE FORMATION DES AUJOURD'HUI
POUR SEULEMENT 60 EUROS PAR MOIS
INSCRIPTIONS
- cours ARC 100: Introduction à l'Archéologie
- cours ANT 100: Introduction à l'Anthropologie Culturelle
(la validation de ces cours donnent accès à l'inscription pour un CSA /DSA en 2018)
- autres cours
LA UNE : 27/02/2017
REVUE DE PRESSE
*
G-B - Ancient burials and artefacts unearthed beneath Lincoln Eastern Bypass site
*
France – Monteneuf : Ils ont trois ans pour trouver des menhirs
*
France – Gouëx : Dans les pas des hommes de Néandertal
*etc.
Where were all the women in the Stone Age?​
Abri Cellier (France) :38,000-year-old engravings confirm ancient origins of technique used by Seurat, Van Gogh​

Thousands of horsemen may have swept into Bronze Age Europe, transforming the local population​
Lapa do Santo (Brésil) : Skull Similarities Suggest Multiple Migrations into South America​
Neanderthal DNA contributes to human gene expression​
ARCHEOLOGIE
*
Mariana (France) : Le dieu Mithra découvert en Corse
*

Nim Li Punit (Belize) : Second largest Maya jade found has unique historical inscription
*
Thulamela (Afrique du Sud) : Iron-Age Kingdom
*
Stevns (Danemark) : Did Stone Age people build a large labyrinth ?
*
Omrit (Israel) : 1,900-year-old Roman house covered in PENIS-shaped amulets discovered
PATRIMOINE
*

Jordanie : Aerial photography shows off archaeological treasures—and reveals sites at risks​
EXPOSITIONS
*
Vikings​
*

The Golden Age of King Midas
*
"Kesavinyas" : Hairstyles from ancient and medieval India
ARCHEOTECHNO
*
Finding a perfect match using underground insight from the Cayman Islands
*
New technologies and tools to map and protect underwater treasur
*

New digital tools could help speed up cultural heritage work
*

Synchrotron reveals lost archaeological information
*

Robot archaeologists: taking the risks out of underwater fieldwork
ARCHEOSTORIES
*
'Ruins In Reverse': Abandoned Star Wars Sets
ARCHEOCINENEWS
*
Anthropologist Richard Leakey asks for less sex and violence in a film about his life, starring Brad Pitt​