Yozgat (Turquie): Symbols of Hittite goddess of sexuality on 4,000-year-old tablet
Yozgat (Turquie): Symbols of Hittite goddess of sexuality on 4,000-year-old tablet
Source - http://www.hurriyetdailynews.com/cuneiform-tablet-unearthed-in-yozgat.aspx?pageID=238&nID=86910&NewsCatID=375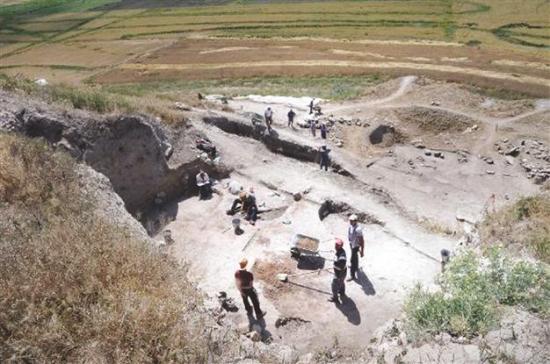 DHA Photos
Amid excavations at four different ancient sites in the Central Anatolian province of Yozgat, a cuneiform tablet has been unearthed in the Uşaklı Mound at the Büyük Taşlık village.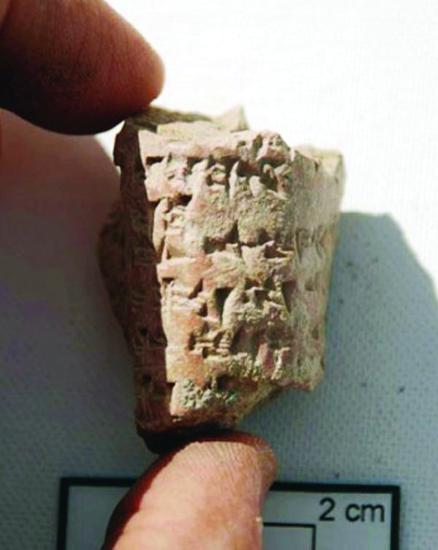 Thought to date back to around 2,000 B.C., the cuneiform tablet in the Sorgun district of Yozgat shows symbols of Ishtar, known as the Hittite goddess of love, war, fertility and sexuality, more clearly than those on any other unearthed tablets.

"Considering the intensity of archaeological materials on the surface and diffusion area, the mound tends to bear traces of Hittite Civilization. It is thought that the mound was affiliated to another Hittite site 'Zippalanda,' which is thought to be a center for worshiping Typhoon, the Greek god of thunder, and is two to three days' walking distance from the Hittite capital Hattusa," states the excavation report.

In Yozgat, excavations at three sites out of four were recently completed by a team made up of Italian and U.S. archaeologists.

The remaining field is being unearthed by a team from the Yozgat Museum in the Sarıkaya district, which discovered the cuneiform tablet.

The initial excavation works were launched in 2008 by a team led by Professor Stefania Mazzoni from Florence University.

Meanwhile, excavations were recently completed in Çadırhöyük, near the village of Peyniryemez in the Sorgun district, where works were first launched in 1994 by a team led by Professor Gregory McMahon from New Hampshire University in the U.S. The findings included a large number of artefacts dating back to the Chalcolithic, Bronze, Hittite, Hellenistic and Byzantine eras.

A team is continuing work to excavate a "Roman Bath" dating back 2,000 years in Sarıkaya, and as part of these works artifacts dating back to Roman, Byzantine, Seljuk and Ottoman terms have been unearthed.

However, works at the Tavium ancient site in the village of Büyüknefes, known as the metropolis of Galatian tribes, came to a halt in 2012 amid a lack of people interested in excavating at the site.