Photos : Wessex Archaeology
Source - http://www.bbc.co.uk/news/uk-england-berkshire-22321419
Artefacts discovered from excavations in a quarry near Windsor have been revealed. The finds include this flint hand axe recovered from the gravel bed by a quarry worker. Made by a Neanderthal 300,000 years ago, the hand axe was most likely used for cutting and chopping.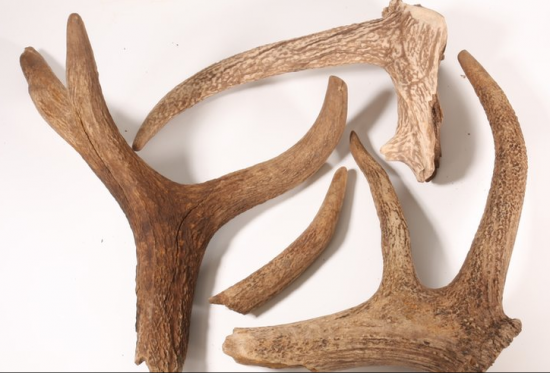 The outer ditch of a large Neolithic oval barrow - a monument used in ceremonies - revealed red deer antlers. It is thought they may have been used as picks to build it and then possibly ritually deposited.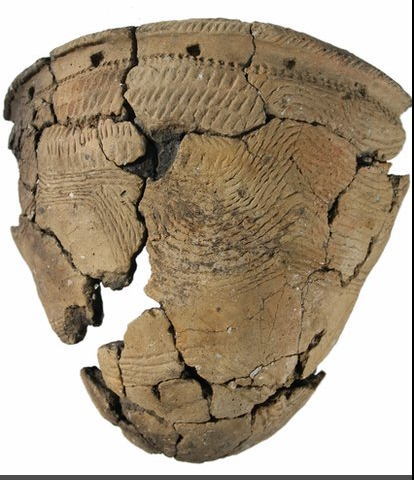 Wessex Archaeology has been investigating the site since 2003, with further excavation planned for the next two years. To date, over 28 hectares of the quarry have been examined. The dig has shown the area has been in use from from Pre-Neolithic to post-Medieval times.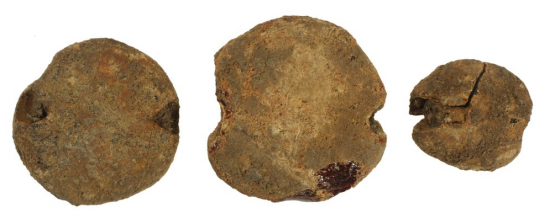 The finds include these amber beads which date from around 4,500 years ago found in a grave at Kingsmead Quarry, Horton.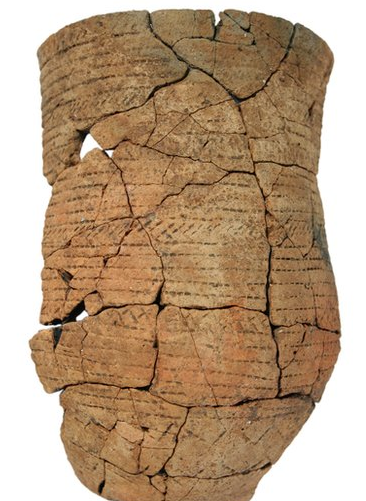 This distinctive pot, known as a Beaker vessel, was found within a grave of a woman thought to have been a princess or a queen from about 4,500 years ago.
Five gold necklace beads were also recovered the woman's grave. Wessex Archaeology said gold from the Bronze Age is extremely rare and these represent some of the earliest gold items ever found in Britain.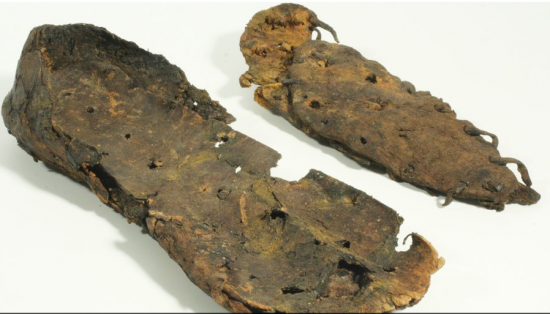 Four leather shoes, all of hobnail construction, were found within a Roman farmstead.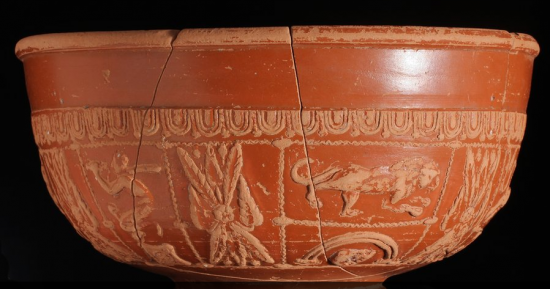 A bright red near complete bowl was found within a ditch of the Roman farmstead. The vessel is likely to have come from the workshops of Western Europe. It has a repeating hunting scene featuring stags and lions.