China Daily 
Source - http://www.kaogu.cn/en/detail.asp?ProductID=4184
Archaeologists working in Taiyuan, the capital of Shanxi province, recently discovered a group of 70 tombs at Kaihua dating back to the Han Dynasty (202 BC -220 AD), Northern Qi Dynasty (550–577AD), and Ming and Qing Dynasties (1368-1864 AD), where they unearthed 493 relics in all.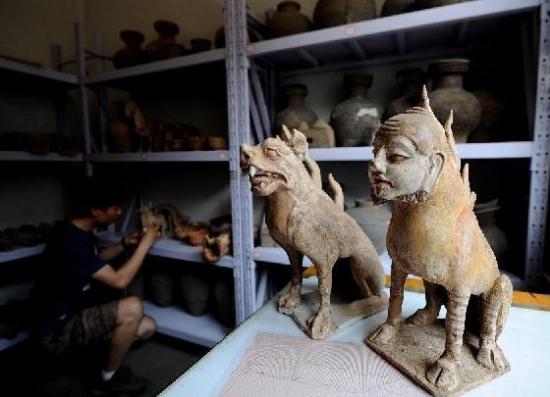 Pottery figures for maintaining the peace, unearthed at the tomb site (Photo/Xinhua)
The Kaihua Tombs are located in the Jinyuan district (Taiyuan) and are just one part of the old Jinyang city. This discovery has further cultural significance when it comes to protecting old Jinyang and its relics, and show Taiyuan's rich cultural heritage.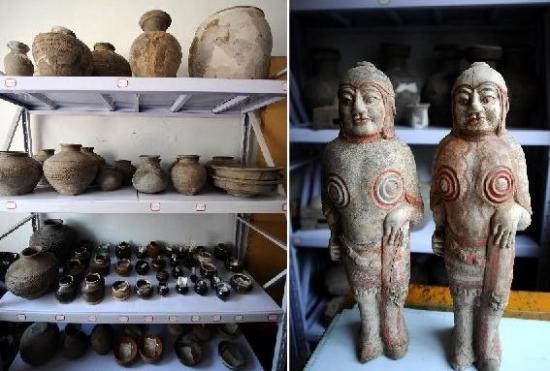 Various pots and pottery figurines found at the site (Photo/Xinhua)
The group that discovered the tombs is the Southwest Ring Rd Construction Project Archaeology Team, which consists of personnel from the Shanxi Archaeology Institute, Shanxi University, the municipal archaeology institute, and the district's cultural relics tourism bureau.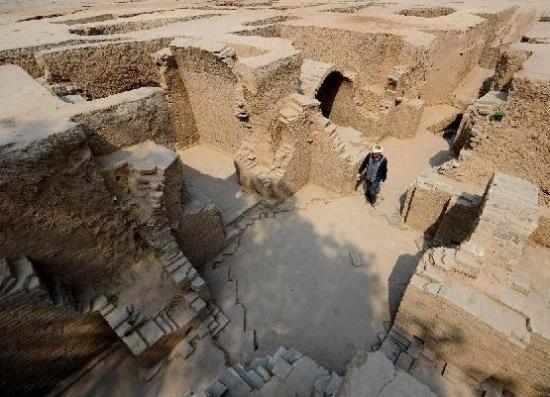 Kaihua Tombs, in Jinyuan district, Taiyuan, Shanxi province (Photo/Xinhua)
Many new advanced technologies were used in the archaeological dig this time for protecting the cultural relics.