Dr. Kavan Ratnatunga
Source -
http://www.sundaytimes.lk/131013/plus/taking-count-of-ancient-coins-65301.html
Coins started to be used for trade from around 500 BCE, and have been collected ever since.  
The oldest coin collection in Sri Lanka is that of the Colombo National Museum. There are also smaller collections on display in many of the provincial museums run by the National Museums and the Archaeology Department. Many vihares also have displayed coins that have been gifted to them over many generations, like at Colombo's Gangarama temple where there are coins, most often displayed in basins with no numismatic classification or information.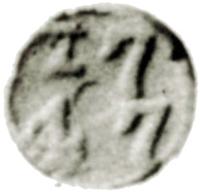 Oldest coin with Sinhala text: No known specimen in Sri Lanka
Coins are some of the oldest positively dateable items that can be collected. The public is allowed legally to own ancient coins, but any over a hundred years old are considered as antiques and cannot be exported. 
Recently I had the opportunity to look at the coins confiscated by the Sri Lanka Customs Department- among them, coins less than 100 years old. Apparently, the whole collection is confiscated if any antiques are detected. There were also many obviously modern replicas. The Customs and even the Archaeology Department do not appear to have the competence to recognize them, or the genuine coins have mysteriously transformed to replicas over some years of storage.
Nearly all of the genuine coins at Customs are common ones – copper massa coins of six Lankan monarchs (1197-1284) and Dutch VOC Duits from 1726-1796. These are found in abundance, they can be purchased in bulk for about Rs. 100 each, and for slightly more when of higher grade. They are not important archaeologically and one wonders why Lanka should not allow them to go abroad, as they may prompt some tourists to come and visit the island of origin. 
The Customs Department is now constructing a small museum of confiscated items, at their new headquarters in Colombo Fort. It is a pity that this Customs museum is not being set up at the Bandaranaike International Airport in Katunayake that would have been a far better venue to act as a deterrent to illegal export. If within the departure and transit area, it could also serve as an opportunity to educate passengers awaiting their flights of our culture and heritage.
The security of a collection is always a concern. Some of the most important and invaluable coins of the Colombo National Museum collection were stolen in the robbery on March 16, 2012. The rare Ada Kahavanu of which only five specimens are known is an irreplaceable loss. 
Unfortunately, most large collections get sold at auction after the collector's time. Dual custody of an insured loan and display in a public institution with ownership retained by the family may, ensure that a collection will remain together over the longer term.
The Archaeology Department documented a hoard of 1048 Silver punch mark coins which are about 2000 years old in the 1986 Sinhala book Has Ebu Kahapana by M. H. Sirisoma. Only 16 remain and over two kg of silver has gone missing after former Commissioner of Archaeology Sirisoma, passed away in 1992. Twenty years later the secure inventory control is still not in place. 
Items in collections are not only lost but can also be damaged by incompetence. Most coins in the Museum collection have been glued to the display, ruining one side of a coin that is otherwise in mint condition. The same has been done at the Central Bank (CBSL) museum for banknotes, some worth many millions.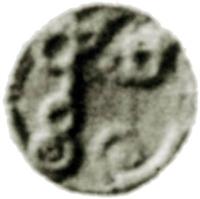 The CBSL had a nice little museum in Rajagiriya, with banknotes framed on the walls and coins arranged in table top cases. A few years ago, CBSL did a major renovation and more than doubled the floor area, but unfortunately now display less than half of the original collection. 
Many local banks have, time and again put coins and currency on display. However, most of these museums have now been closed mainly due to the lack of funds or interest. The museums at the 
National Savings Bank and the Peoples Bank are examples. There is a small collection in the Hatton Nation Bank headquarters, which opened few years ago which is not well publicized.
The Bank of Ceylon (BoC) opened a museum in 1989 for their 50th Anniversary, which included a collection of coins and currency loaned by Fred Medis. Around 2002 this collection moved from Bristol Street to the 28th floor of the BoC Tower and since then can be seen only by prior arrangement.
A new and larger BoC museum is being planned to be opened in time for their 75th Anniversary in 2014 in active consultation with the Sri Lanka Numismatic Society (SLNS), and coordinated by a museologist. This will hopefully prevent the errors seen at other locations. BoC hopes to keep this museum open to the public, and have a small lecture hall and archival area to promote the study of numismatics. Located on the 28th floor of the BoC Tower, which also has an open balcony with a breathtaking view of the Colombo City and harbour, it will surely become a popular destination for both schoolchildren and tourists.
(The writer maintains an educational website on Lankan coins at http://coins.lakdiva.org , and is President of the SLNS.)