Mexican archaeologists pinpoint origin of Aztatlan ceramics
Source -http://www.laprensasa.com/309_america-in-english/2364561_mexican-archaeologists-pinpoint-origin-of-aztatlan-ceramics.html
Photos: INAH
UBICAN EN EL SUR DE SINALOA Y NO EN EL CENTRO DE MÉXICO EL ORIGEN DE LA CERÁMICA DE AZTATLÁN
Source - http://www.inah.gob.mx/boletines/8-investigaciones-y-estudios-historicos/7002-ubican-en-el-sur-de-sinaloa-y-no-en-el-centro-de-mexico-el-origen-de-la-ceramica-de-aztatlan
Mapa de la región sur de Sinaloa y norte de Nayarit. Foto INAH.
Archaeological finds in the southern part of the western state of Sinaloa suggest that the culture that developed in that region gave rise to the ceramics at the Aztatlan Complex, Mexico's National Anthropology and History Institute, or INAH, said.
Cueva La Pirámide, sitio en la Sierra de Durango. Foto INAH.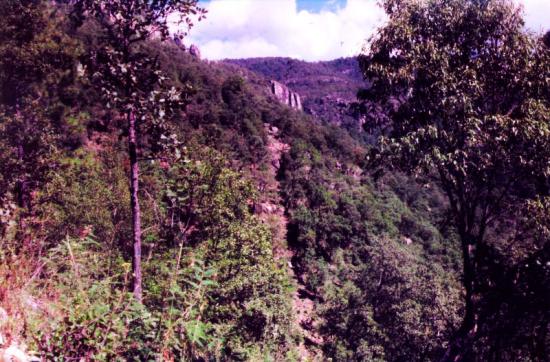 En la región Las Quebradas, por donde atraviesa la carretera Durango-Mazatlán, Grave Tirado comentó que se registraron 85 sitios. Foto INAH.
More than 200 archaeological sites have been catalogued in the region that enable scientists to understand the dynamic of the human occupation of that region during the pre-Columbian epoch, said INAH in a communique.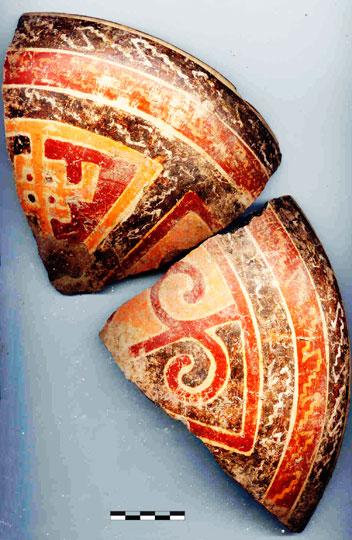 Cajete Chametla Policromo Medio (500-750 d.C.) recuperado en un sitio del río Presidio, claro antecedente de la cerámica Aztatlán. Foto INAH.
In contrast to the belief that only nomadic groups lived there, evidence has been found of various settlements dating back to about the year 250 A.D.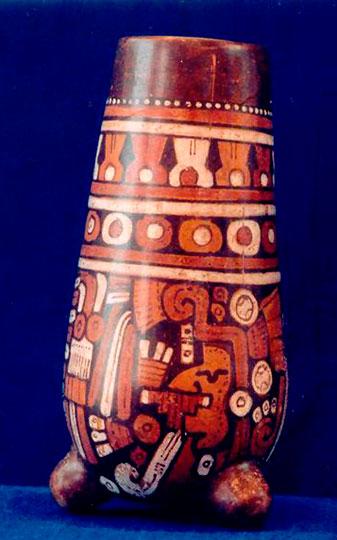 Vasija códice con la representación de Xipe-Totec recuperada en Siqueros, Sinaloa. Foto INAH. Diseño de la galería: Página Web / INAH.
On the basis of this set of finds, archaeologist Luis Alfonso Grave Tirado has developed the hypothesis that the culture that arose in southern Sinaloa and in the northern part of the neighboring state of Nayarit is the one that developed the ceramic style found at the Aztatlan Complex.
"At first, it was said that these ceramics - rich in polychrome and of great beauty in their decoration, including vessels of a type similar to those of the Mixtec-Puebla tradition - originated in central Mexico," Grave Tirado said.
But after the archaeological investigation of the sites it can be established "that some of these iconographic elements are in southern Sinaloa and northern Nayarit earlier than among the Mixtec people, which date from (as far back as) the year 800 A.D.," he added.