Shestakovo-3 (Russie): death masks from ancient Siberian warrior race
Shestakovo-3 (Russie): death masks from ancient Siberian warrior race
Anna Liesowska
Source - http://siberiantimes.com/science/casestudy/features/f0170-haunting-new-find-of-death-masks-from-ancient-siberian-warrior-race/
Discovery of 5th century remains from Tashtyk people known for their elaborate funeral rites.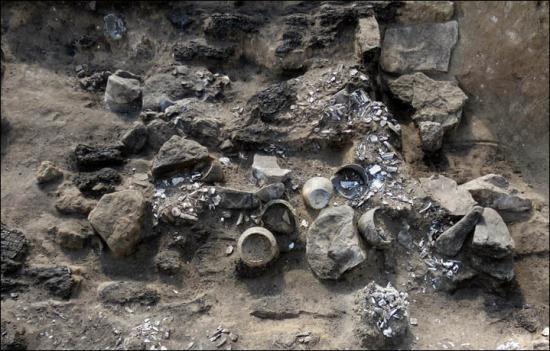 'According our preliminary estimation 30 people were buried there.' Picture: Pavel German
A crypt with up to 30 burials is giving archeologists fresh insights of intriguing ancient Siberians famed for their death masks which give us a clear idea of how they looked. Made of gypsum, the masks recreate the - at least partially - European look of the people who lived mainly around the Yenesei River.
The funeral system used in this crypt in Kemerovo region shows the burials to have been in the twilight of this race's hold on this part of Siberia between the 2nd century BC and the 6th century AD.
Earlier their bodies were simply buried in the ground. But here at the Shestakovo-3 tomb, the bodies were substantially cremated, leaving only large bones. Then the remains were put inside dummy bodies made of leather or fabric.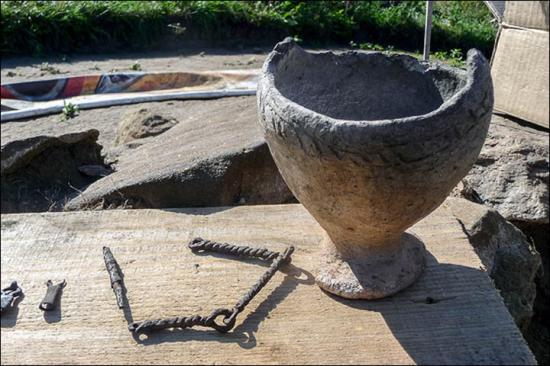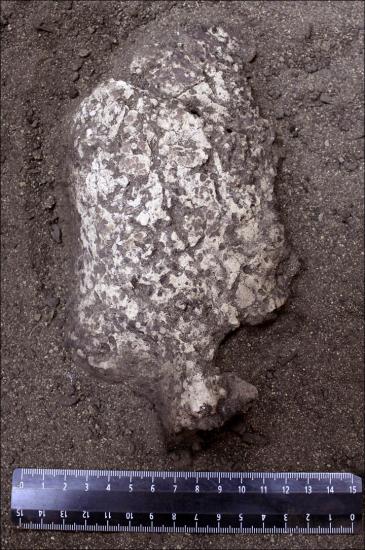 'Such gypsum masks are excellently preserved in a dry environment, in sandy soil, as for example in Khakassia,' he said. 'Here, in Kemerovo region, the soil is more wet, besides there are tree roots everywhere. It doesn't help the preservation. Pictures: Pavel German
'Next the gypsum mask - showing the likeness of the recently departed man or woman - was put on the dummy. In other crypts, miniature replicas of swords, arrows and quivers have been found.
Dr Pavel German, who led the excavation, said finds of ceramic vessels, bronze buckles, and elements of harnesses, were also made. The masks are fragmented but he hopes to restore at least some of the finds.
'Such gypsum masks are excellently preserved in a dry environment, in sandy soil, as for example in Khakassia,' he said. 'Here, in Kemerovo region, the soil is more wet, besides there are tree roots everywhere. It doesn't help the preservation. We have here a lot of fragments, but we hope to restore them. For example we've got rather big fragment - half of one mask.'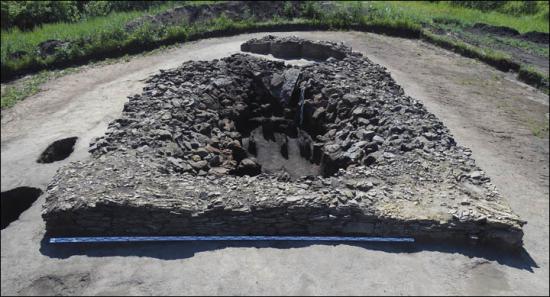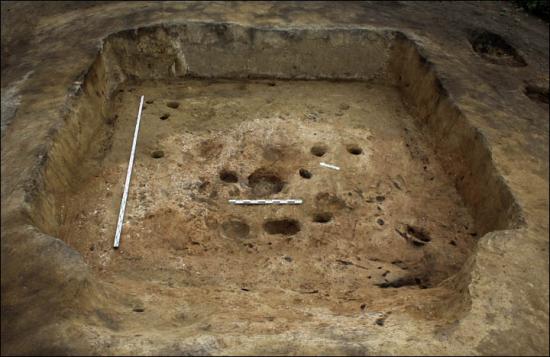 'This crypt was very large, and we spent two seasons excavating it.' Pictures: Pavel German
He believes his team found up to 20 of the precious death masks. 'This crypt was very large, and we spent two seasons excavating it,' he said. The area of the crypt inside is about 40 square metres. 'According our preliminary estimation 30 people were buried there. That is, there can be even more masks.'