Sharjah (UAE): Mass graves, tools and remains of ancient homes discovered
Sharjah (UAE): Mass graves, tools and remains of ancient homes discovered
Source - http://www.thenational.ae/uae/heritage/mass-graves-tools-and-remains-of-ancient-homes-discovered-in-sharjah-last-year
Underground burial grounds and the remnants of residential buildings, as well as tools associated with early hominids, were revealed during archaeological excavations across the emirate last year.
Pottery and smelting and copper workshops, anvils, hammers and stone tools, some dating back to between 500,000 and 1 million years ago, were unearthed.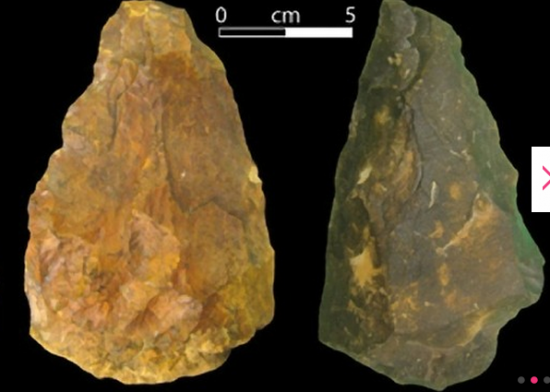 Stone axes from the Acheulean period, dating back to 1.5 million years from the central region in Sharjah - Courtesy Department of Culture and Information Sharjah
The finds, in buildings of clay brick, were made during digs organised by the Department of Culture and Information in and around Maliha, Wadi Al Helou, Tall Al Abraq, Central Region, Dibba Al Hisn, Al Faya Mountain and Sahila.
The department of antiquities discovered a large mass grave that contained a number of human skeletons and a variety of burial gifts, including pottery, glazed jars, hardware and weapons. A rare collection of glass bottles was also found inside the grave.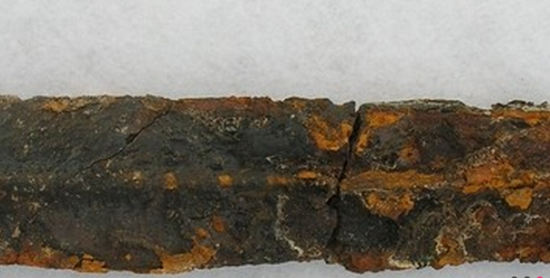 An Iron dagger from the Maliha site.
Dr Sabah Jassim, the head of the local archaeological mission, announced the findings at the 9th International Congress on the Archaeology of the Ancient Near East held recently in Basel, Switzerland, and revealed the results of isotopic analysis on some horse and camel skeletons that were found in the Maliha site.
Dr Jassim pointed out that the horse that was buried along with an iron bridle encrusted with gold, came from the northern Arabian gulf, from Failaka island in Kuwait or Mesopotamia.
The discovery indicates that the first domesticated Arabian horses appeared in the UAE before anywhere else in the Arabian Peninsula. Analysis also showed that the camel found buried alongside the horse was born in Al Ain and later brought to Maliha.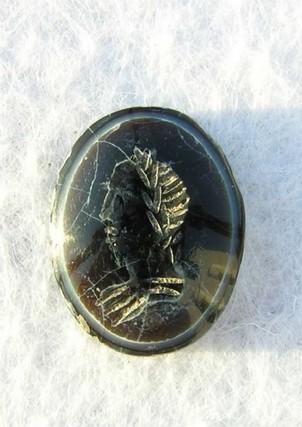 Stone of a Roman ring from the Maliha dite from the first century A.D.
A number of lectures, workshops and seminars were held at the Basel event in cooperation with the Sharjah department of archaeology and local and international missions. They featured experts from the department and across the Arab world.