Selkirk (G-B) : Roman fertility eagle dug up
Selkirk (G-B) : Roman fertility eagle dug up
Source - http://www.selkirkweekendadvertiser.co.uk/news/local-headlines/roman-fertility-eagle-dug-up-1-2394870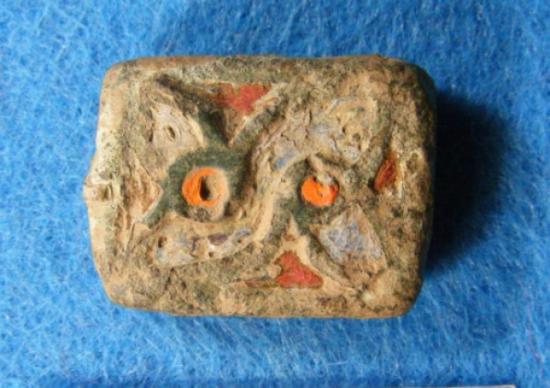 A Roman symbol of fertility found near Selkirk, shaped like an eagle emerging from a flower with a berry in its mouth, highlights the discoveries made in Scotland in this year's Treasure Trove Report.
The talisman, excavated in 2010 by a local metal detectorist between Selkirk and Galashiels, is believed to have adorned a Roman wagon or chariot, and is the first relic of its kind to be found north of the border.
The report described the artifact as: "A copper alloy mount in the shape of an eagle head, the sacred bird of Juno, found near Selkirk. The eagle is depicted emerging from a flower with a berry held in the beak and was intended as a symbol of good luck or fertility. Mounts of this type were used on the supporting frames of Roman wagons and this is the first such mount from Scotland, with only a small number known from Britain."
Selkirk historian Walter Elliot, to whom the finder took the object for identification, guessed its ancient origin by the "patination": "I knew it was not a modern find because it was bronze-green with age. It looked very Roman, but I wasn't sure."
It took his friend, archeologist Dr Fraser Hunter of Glasgow University, who had seen an identical copper eagle in York, to identify the rare artifact as Roman.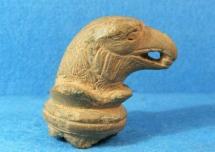 "It just shows there's still a lot of things in the Borders that we don't know about yet," Mr Elliot said.
The Queen's and Lord Treasurers Remembrancer (QLTR) and the Scottish Archeological Finds Allocation Panel (SAFAP) then dealt with the discoveries. Under Scots law, the Crown can claim any archaeological objects found in Scotland, and finders have no ownership rights, and must report any objects to the Treasure Trove Unit.
Other Roman relics unearthed in the Borders this year included three brooches in Roberton, Oxton and Melrose, and a seal box lid found at Philiphaugh near Selkirk.
In total, 152 artefacts were claimed by the Crown and gifted to museums, while 87 were returned to finders. Rewards totalling £36,535 have been claimed, with individual pay-outs ranging from £15 to £6,000, the seventh annual Treasure Trove Report revealed.
QLTR Catherine Dyer said the new publication confirmed another "magnificent year" of finds.
"Some outstanding and very significant finds have been reported, preserved and displayed in museum collections around Scotland," Ms Dyer commented.
"Once again I would like to praise the tireless work of the Scottish Archaeological Finds Allocation Panel, the National Museums of Scotland, the Treasure Trove Unit and the QLTR office.
"Thanks should also be given to the hundreds of members of the public who have played an important part by reporting their finds and in doing so have assisted in preserving the history of Scotland for all to enjoy."