Sebalpani (Inde) : Rock paintings
Sebalpani (Inde) : Rock paintings
Sebalpani rock paintings tell tales of bygone era

Paras Jha
Source - http://www.dnaindia.com/india/report_sebalpani-rock-paintings-tell-tales-of-bygone-era_1569005
For art enthusiasts interested in what works of art can tell us about the time in which they were made, the rock paintings found in the caves of Sebalpani village in Banaskantha district pose a unique challenge.
Very few people know of these paintings and no historian or archaeologist seems to have mentioned them in his writings.
But what is evident from the paintings themselves is that they do not belong to a pre-historic period.
They depict life and activities of a period that must have a record in history but no one knows which period it is.
Sebalpani village is about 10 km from Ambaji town. Close to the village is a big formation of rocks and it is here that you will find the caves with the unique rock paintings.
Most of the paintings depict scenes of war with images of men carrying swords and riding horses.
The paintings seem to have been made first with white colour but some were later given a coating of red.
At another place on the rocks, there is a small image that looks like two women extracting butter from a pot full of buttermilk. There is almost no information on who painted these works of art or when they were painted.
YS Rawat, director of state archeology department, said that he had heard about the rock art at Sebalpani village but not seen them yet.
"In the mountain ranges in the north-east of Gujarat, there are several places like Tejgadh near Chhota Udepur and Tarsang near Lunavada, where such rock paintings have been found. But that such rock art exists near Banaskantha is definitely something new. The period when they were painted has to be ascertained first before one can come to any conclusion about their significance," Rawat said.
The rock paintings found in the caves of Sebalpani village in Banaskantha district poses a challenge to historians and archaeologists alike.
YS Rawat, director of state archaeology department, said that he had heard of the Sebalpani rock paintings but had not seen them.
He further explained that the tradition of rock paintings is alive to this day among the tribal communities.
"It is in human nature to express life and experiences in one form or another. Human beings have expressed themselves through rock paintings since pre-historic times, and passed on to the coming generations an account of life as they had lived it," Rawat said.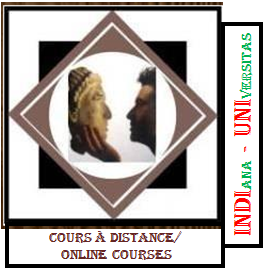 CIV 109 - 209 : Ancient India
Prof VH Sonawane, retired professor of archaeology and ancient history of MS University, Vadodara, said he was not aware of the Sebalpani rock paintings nor had he seen them.
"I can't say anything without having a look at them. But if the paintings depict wars and soldiers fighting, they are most probably of late historic period," he said.
Sonawane said that there were not many sites of prehistoric rock paintings in Gujarat. The paintings found in Tejgadh and Tarsang are also of late historic period, he said.
"Rock paintings of the prehistoric era don't depict soldiers fighting. But the paintings of the late historic period would depict such scenes. Many would also depict routine practices of their time. There are some sites - for instance, around Idar in Sabarkantha - where such paintings can be found," Sonawane said.
Talking of the rock paintings found at Sebalapani village, noted historian Prof Rizwan Kadari said that they can be seen as a report on human activities of the time in which the paintings were made.
"Some of the Sebalapani paintings have coatings of two colours, like red on white. There may be many more rock paintings in the area and they can be found with some archaeological research. As it is close to Ambaji which is famous as a place of religious significance, Sebalapani village can also be developed as s tourist destination of historic interest," Kadri said.
Incidentally, rock paintings have also been found at Bhimbetka in Madhya Pradesh and because of them the place has been listed as a Unesco world heritage site.