Rome (Italie): Ancient farm and tools found at subway works site
Rome (Italie): Ancient farm and tools found at subway works site
Photos :SOPRINTENDENZA SPECIALE PER I BENI ARCHEOLOGICI DI ROMA
Largest ancient Roman water basin uncovered
Source - http://www.ansa.it/english/news/2014/12/03/largest-ancient-roman-water-basin-uncovered_45e03972-aedf-4899-8c3e-ea6b21a180fb.html
Massive structure dates back to 3rd century BC
A dig in Rome related to work on the city's new C metro line has uncovered the largest ancient Roman water basin ever found, Rossella Rea, the scientific head of the excavation, said on Wednesday. "It was inside an ancient Roman farm, the nearest to the centre of Rome ever found," said Rea, who leads an all-women team at a site for the construction of a new metro station that also features archaeologists Francesca Montella and Simona Morretta. The ancient structure, situated in the San Giovanni district of modern-day Rome, is a monster.
    "It's so big that it goes beyond the perimeter of the (metro) work site and it has not been possible to uncover it completely," Rea explained. "It was lined with hydraulic plaster and, on the basis the size that had been determined so far, it could hold more than four million litres of water".
    Rea said it was part of a facility that functioned from the third century BC.
    "In the first century (AD), structures to lift and distribute the water were added to an agricultural plant that was operative in the third century," Rea said. "The basin was about 35 metres by 70, covering an area of about a quarter of a hectare.
    "It seems likely that its main function was to be a water reservoir for crops and an area that made it possible to cope with overflows from the nearby river.
    "No other basin from ancient Roman agriculture is of comparable size. "Beyond the walls of the work site it extends toward the (ancient city) wall, where it is probably preserved".
    She added that the structure also spreads out in another direction, towards an existing metro station of the A line.
    But she said that part of it was almost certainly "destroyed without its existence ever being documented".
    The excavation took place at more than 20 metres below ground.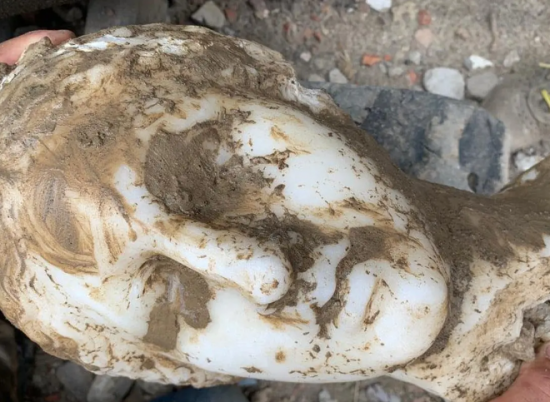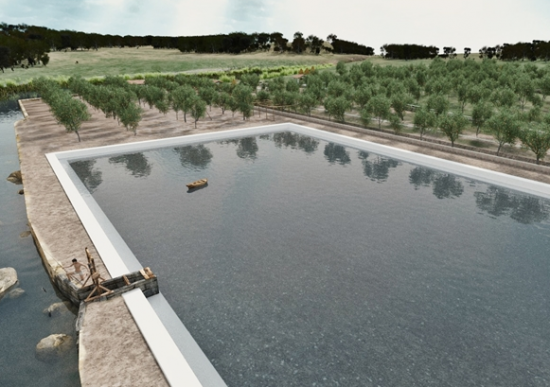 The archaeologists unearthed a road that led to a 3rd-century B.C farm.