Ribãt de Arrifana (Portugal) : A mosque, 21 burials and a funerary head stone with an Arabic inscription have been discovered
Ribãt de Arrifana (Portugal) : A mosque, 21 burials and a funerary head stone with an Arabic inscription have been discovered
Archaeologists make new discoveries on Algarve's West Coast
Source - http://www.theportugalnews.com/cgi-bin/article.pl?id=1125-31
A mosque, 21 burials and a funerary head stone with an Arabic inscription have been discovered this summer during an excavation at the Ribãt de Arrifana, Aljezur, led by two Portuguese archaeologists from the Universidade Nova de Lisboa.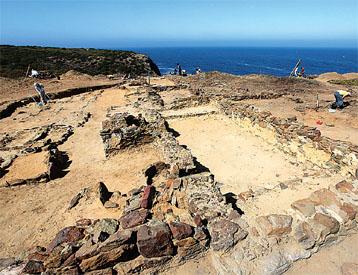 "In the Ribãt [convent], we found a new mosque, 21 new burials and a second funerary head stone in situ that has a seven line inscription in Arabic," archaeologist Rosa Varela Gomes told Lusa News Agency.
The Ribãt da Arrifana, which is located on the Atalaia Peninsula, five kilometres from Aljezur, was identified by archaeologists Rosa and Mário Varela Gomes from the Universidade Nova de Lisboa 10 years ago. Since then, the pair have carried out excavations, unearthing the ruins of eight mosques, a minaret, a prayer wall, a necropolis, ceramic objects, pans, metal weapons and a funerary head stone in situ."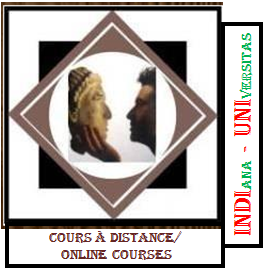 More than 20 archaeology students from the University are currently working on this latest excavation at the site, between 9am and 6pm. The work will continue until the end of August and has been possible due to funding from the "Polis Litoral do Sudoeste Alentejano e Costa Vicentina," an urban redevelopment programme.
The Ribãt da Arrifana is a unique Islamic convent in Portugal, which was founded in 1130 by warrior monks to spread Jihad (holy war).
"The Polis [programme] will strengthen the structures found and enable the place to be preserved for the public to visit, giving the heritage back to the community, which should happen in 2013," said the archaeologist, adding that the convent is the largest of its kind on the Iberian Peninsula.
There is another similar structure in Alicante in Spain, but it is smaller than the one found in the Algarve.
The Ribãt da Arrifana was founded in the 12th century by the master and warrior monk Sufi Ibn Qasi, who made a pact of non conflict with Portugal's first king, Dom Afonso Henriques, enabling him to conquer the lands between the Mondego and Tejo.
The ruins at the convent-fortress reveal some cells where the warrior monks slept and prayed.
Rosa Varela Gomes revealed that a Koran school, a large necropolis and a place to wash the dead are other discoveries that have been made at the site, adding that the burials all face the Islamic holy city of Mecca.