Prehistory of Suwałki and Masuria (Pologne)
Prehistory of Suwałki and Masuria (Pologne)
PAP - Science and Scholarship in Poland /Photos: press materials of the Regional Museum in Suwałki
Source - http://www.naukawpolsce.pap.pl/en/news/news,399349,prehistory-of-suwalki-and-masuria-at-a-modern-exhibition-in-suwalki.html
The Regional Museum in Suwałki opened a permanent archaeological exhibition "The earliest history. Suwałki region and east Masuria from the end of the Ice Age until the fall of Jaćwież". In addition to carefully selected monuments, the exhibition contains modern design, numerous reconstructions, multimedia stations and sound effects.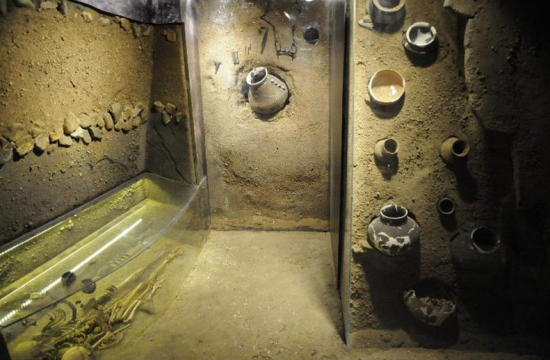 At the exhibition, visitors can explore the several thousand year-long history of the region. In the journey through the ages, they are accompanied by a Suwałki adventurer and researcher of local history. The museum staff created a character by compiling several nineteenth-century scholars and sightseers, archaeologists and historians living in the twentieth century.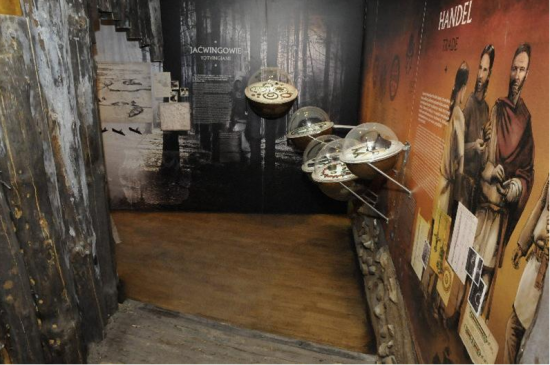 The narrative of the exhibition focuses on several key periods of the region. The first is the end of the Early and Middle Stone Age. Visitors explore the natural environment, which was very rich, favoured migratory hunters, fishers and gatherers. In this part of the exhibition, visitors can see a life-size reconstruction of the 10.5 thousand years old hut in Miłuki near Ełk.
Another important episode, on which the exhibition focuses, is the emergence of Western Balts in the middle of the first millennium BC. The community built impressive defensive structures on tops of inaccessible hills and stilt houses on wooden piles in the shallows of lakes.
The next part of the exhibition is dedicated to the first half of the first millennium, when the rich culture of the Western Balts blossomed. "Extensive trade and the opportunity to get acquainted with the achievements of the Roman provinces, neighbouring Germanic tribes and peoples of the East became a powerful stimulus of development. The main object of trade was amber" - we read in the description of the exhibition. The most valuable exhibits presented to the public come from barrow cemetery in Szwajcaria, a suburb of Suwałki.
The last part of the exhibition presents the formation of the Yotvingian tribe in the early Middle Ages, with a typical fort the feudal period system of fortresses surrounded by settlements and fields. The central piece of this part of the exhibition are the monuments from the stronghold and settlement complex in Szurpiły. The exhibition also shows the dramatic fate of Baltic inhabitants of these lands, associated with the brutal invasion of the Teutonic Knights.
The author of the exhibition concept and texts is Jerzy Siemaszko. The exhibition was prepared as part of the project No. LT-PL/116, financed from the European Regional Development Fund of the European Union, Lithuania Poland 2007-2013 Neighbours in Action. The city of Suwałki also contributed to the project.