The "ice-age baton" in all its glory
Chris Wild
Source - http://mashable.com/2015/01/13/prehistoric-sex-toys/?utm_campaign=Feed%3A+Mashable+%28Mashable%29&utm_cid=Mash-Prod-RSS-Feedburner-All-Partial&utm_medium=feed&utm_source=feedburner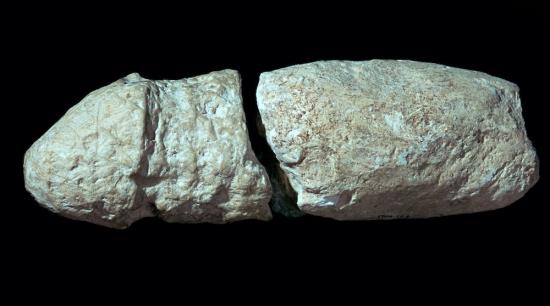 Neolithic - Carved chalk phallus from an infilled pit in a ditch of Maumbury rings, now at Dorset County Museum. IMAGE: CM DIXON/PRINT COLLECTOR/GETTY IMAGES
The artificial phallus -- the dildo -- is very far from a new invention.  In fact, the oldest known example dates about 30,000 years ago.  Archaeologists gave it, and its kind, the euphemistic name of "ice-age batons."
"Looking at the size, shape, and—some cases—explicit symbolism of the ice age batons, it seems disingenuous to avoid the most obvious and straightforward interpretation. But it has been avoided". TIMOTHY TAYLOR, ARCHAEOLOGIST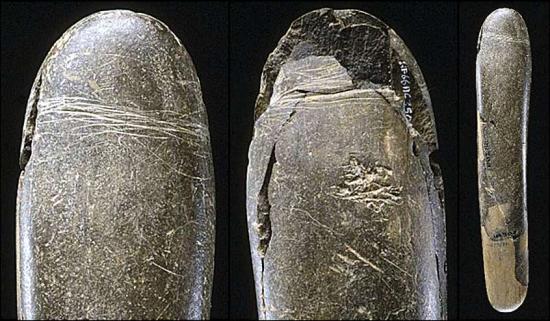 c. 29,000 B.C. - Paleolithic stone phallus discovered at Hohle Fels Cave, southwestern Germany. Made from fine-grained siltstone, ground, polished and incised. The phallus appears to have been also used as a hammerstone. IMAGE: WORLD ARCHAEOLOGY / PREHISTORY MUSEUM, BLAUBEUREN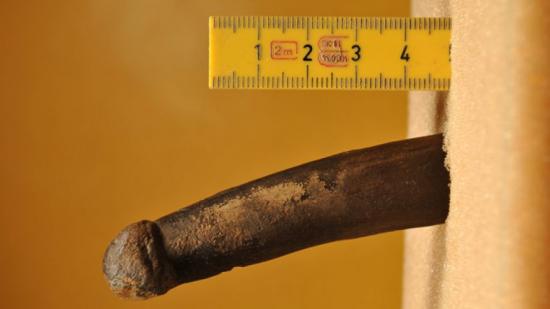 c. 6,000 - 4,000 B.C. Carved stag antler phallus, Sweden. 10.5 cm long, 2 cm in diameter.
IMAGE: PETER ZETTERLUND, SWEDISH NATIONAL HERITAGE BOARD
"There are many non-dildoish uses for which it may have been intended but without doubt anyone at the time would have seen the penile similarities" DR. MARTIN RUNDKVIST, ARCHAEOLOGIST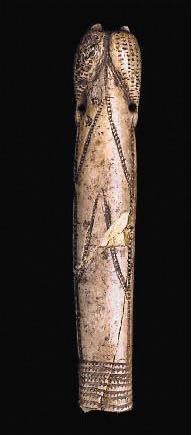 Neolithic - Carved ivory phallus, France. - IMAGE: LOÏC HAMON / CUTURE.GOUV.FR / MUSÉE DES ANTIQUITÉS NATIONALES, SAINT-GERMAIN-EN-LAYE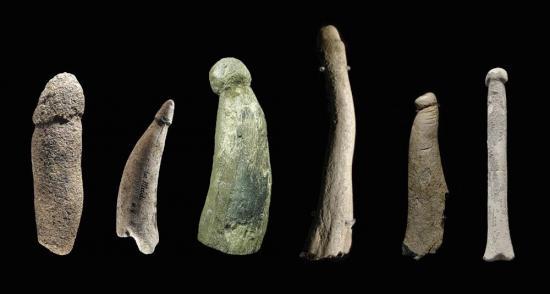 c. 12,000 B.C. Several portable phallic pieces with replications of totally retracted or absent foreskin, piercings, scars and tattoos. IMAGE: JAVIER ANGULO / HOSPITAL UNIVERSITARIO DE GETAFE