Source - http://www.bbc.co.uk/news/uk-england-york-north-yorkshire-24506936
Archaeologists are excavating land close to Potgate Quarry
Archaeologists have unearthed an Iron Age enclosure while excavating land at the edge of a working quarry.
It is thought the encampment discovered at Potgate Quarry, near Ripon, was home to several families from as early as 130BC before being abandoned.
Dig leader Steve Timms said the site was later brought back into use in the early Roman period as a paddock.
Artefacts including a stone bead, quern stones used for milling and Roman pottery have been discovered.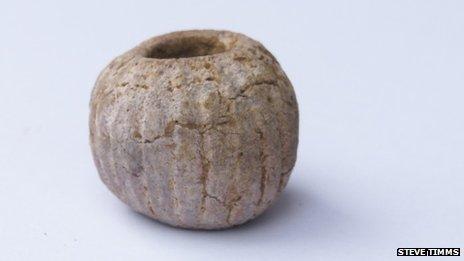 A stone bead discovered at Potgate Quarry, near Ripon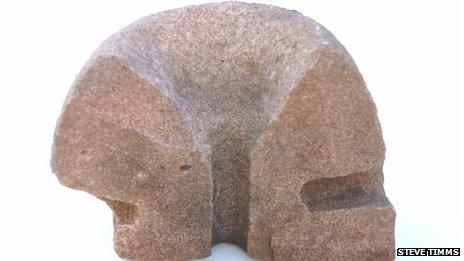 Several quern stones, which were used for milling, have been unearthed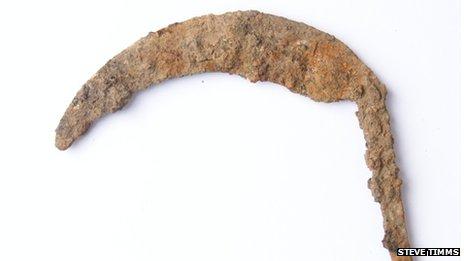 A sickle found at the site thought to have been used for farming in the Iron Age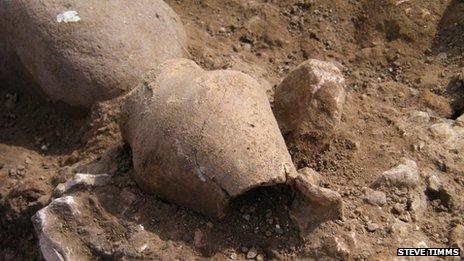 Pottery discovered suggests the site was in use until the early Roman period
Mr Timms said: "Within the next 12 to 18 months it will end up being quarried away so in some ways it's a bit of a rescue excavation.
"These sort of sites are quite common in Yorkshire but few have been excavated near Ripon; the Iron Age is not well understood in this area.
"It's been a really good dig because we have found something interesting and we have been able to work with local community."
The excavation was carried out at the request Lightwater Quarries, which owns the site.