Photos: Ephorate of Antiquities of Pieria
Source - http://www.archaeology.wiki/blog/2014/12/16/cemetery-settlement-apsidal-buildings/
The rescue excavation conducted by the Ephorate of Antiquities of Pieria at the site "Rema Xydias", in Platamonas (Pieria), in the framework of a new national road construction has recently brought to light a Late Bronze Age cemetery and a settlement.
As explained in the announcement by Sofia Koulidou, archaeologist at the Ephorate of Antiquities of Pierie: The site had been initially used as a cemetery, where until now 19 cist graves have been revealed..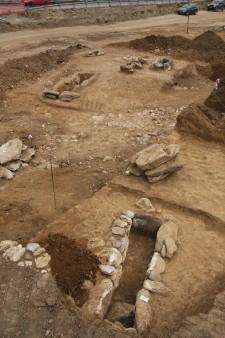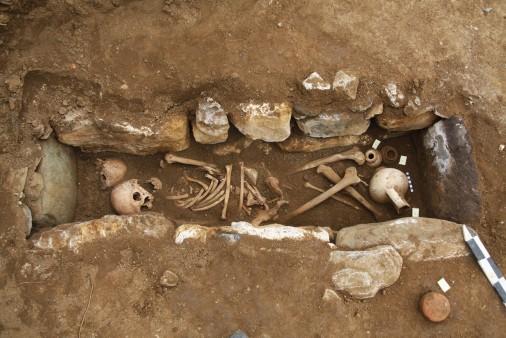 Several of them contained rich grave goods, such as vessels (handmade and wheel-made, of Mycenaean style), bronze rings, bone beads, clay spindle whorls and loom weights, bronze knives, a seal stone etc. .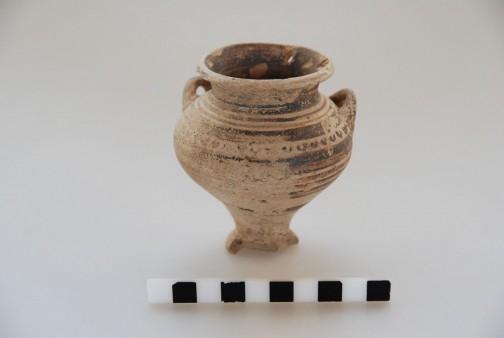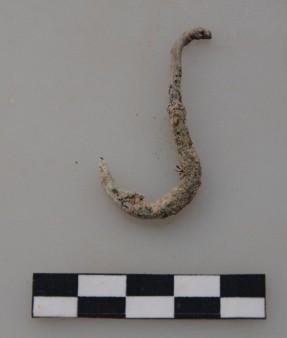 Some of the graves were small, and probably contained child burials.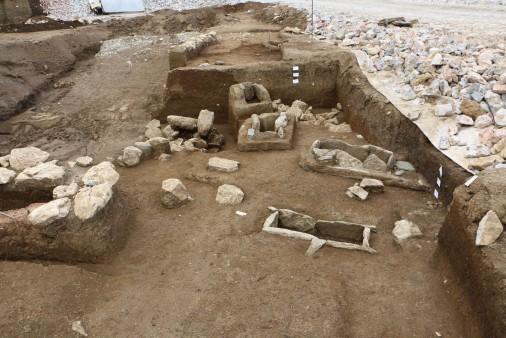 After its use as a burial ground, perhaps even parallel to it, structures were raised at the same site, which now are being revealed by archaeologists: two apsidal buildings and monumental walls (precincts?) which probably marked off the settlement.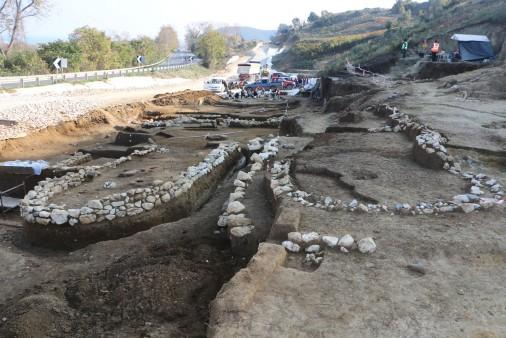 Regarding the first apsidal building its stone foundations are preserved. It is 10m long.