Phanagoria (Russie) : Tale of two ancient cities
Phanagoria (Russie) : Tale of two ancient cities
Russia's tale of two ancient cities
Lidia Okorokova
Source - http://www.themoscownews.com/russia/20110811/188920407.html
The lost city of Phanagoria, beneath the waters of the Kerch Strait, is hoping that Wednesday's visit from Prime Minister Vladimir Putin can kick-start its future as a research center and tourist attraction.
But the influential support of Oleg Deripaska's Volnoye Delo foundation might not be enough to create a visitor hub dedicated to the ancient world.
While the billionaire's people believe they have a winning vision for the remains of the 2,500-yearold city, others are unconvinced, even though its backers claim Phanagoria was ranked in the top 10 archaeological sites world wide last year.
Ancient relics, contemporary vision
Phanagoria lies on the Kerch Strait in Krasnodar Region, and has long been a draw for researchers and tourists.
And Putin's prominent trip is set to increase that traffic – with Volnoye Delo's support.
"We have been funding this project for many years because we believe this is of a high cultural and tourist value for Kuban and Russia," Tamara Rumyantseva, the fund's director told The Moscow News.
"When we first came there, this place was in a sad condition, it has so much to offer to people from blue mud baths to a lotus flower valley."
Deripaska's belief that Russia's heritage should be better known got him involved, she added and the next stage is to emulate European-style museum-research centers.
"The research center that will be built there by the end of this year and will attract scientists from Russia and abroad, it will become a hub for scientific research, meetings, conferences," Rumyantseva said of plans to build a Phanagoria research and museum center in the neaby village of Sennoi.
"This also will boost tourism and help businesses to grow in the region."
At the Krasnodar Regional administration, culture department head Nataliya Pugachyova said there are plans for more than just tourism.
The local university plans to offer archaeology courses in the coming academic year, training a new generation of local experts to help understand and develop the site.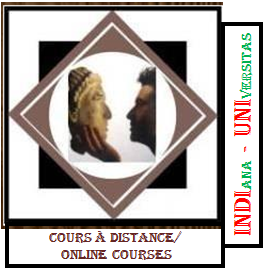 Battle of the Bosporans
However, Phanagoria faces a local rival which has been competing with it for prestige since the ancient Greeks first established their cities in the Bosporan Kingdom in about 540 BC.
Tanais may have been subservient to Phanagoria in ancient times when its neighbour was the region's second city, but in the modern era it regards itself as top dog among local historic attractions.
A museum was established there on the banks of the Mertvy Donets river in 1958 and it has long been a major tourist attraction in Rostov Region, with 60,000 visitors a year.
And on-going excavations mean that enthusiasts can unearth their own finds, just as Putin did with an amphora in Phanagoria.
Meanwhile the museum's management says their site has more to offer now than Deripaska can match.
"There are buildings, walls of the ancient town that anyone can see and even walk into, unlike in Fanagoria, which has no settlement there, but only relics and archeological findings," Vadim Perevozchikov, the director of the Tanais museum, told The Moscow News.
According to him, the ancient Greeks in Fanagoria had no access to stone to build proper houses, which is why "it's only clay and relics there, unlike in Tanais."
Perevozchikov concedes that with the backing of Deripaska and Putin, Phanagoria could return to its former eminence, but questions whether this is the best place to invest.
"What I do not understand is, why they want to invest into Phanagoria, while nearby the Germonassa settlement is of huge interest if properly looked after and excavated," Perevoschikov said.