Pakistan : Archaeological sites in Khyber-Pakhtunkhwa neglected beyond repair
Pakistan : Archaeological sites in Khyber-Pakhtunkhwa neglected beyond repair
Encroached, damaged, or untraceable: Archaeological sites in K-P neglected beyond repair
Manzoor Ali
Source - http://tribune.com.pk/story/458968/encroached-damaged-or-untraceable-archaeological-sites-in-k-p-neglected-beyond-repair/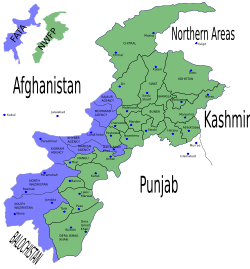 At least 34 out of a total of 91 protected archaeological sites across Khyber-Pakhtunkhwa (K-P) are untraceable, damaged or have been encroached upon. 
A list published by the provincial department and available with The Express Tribune, shows that almost all sites had been documented by the federal department of archaeology before the department was devolved to the provinces after the 18th Amendment.
Out of the sites categorised as untraceable, damaged or encroached, two are in Peshawar, two in Mardan, two in Bannu, three in Swabi, six in Charsadda, six in Swat, eight in Haripur and one each in Abbottabad, Kohat, Mansehra, Nowshera and Dera Ismail Khan.
The federal government had listed 90 sites under the Federal Antiquities Act, 1975. One addition was made in the K-P Antiquities Act, 1997. K-P is also the only province that upheld an 'Antiques Act' at the time of devolution.
Qazi Ijaz, an official of the archaeology department, said that protected sites across the province are 57, although the figure quoted on official documents is 91.
Director of the archeology department, Dr Shah Nazar, said that a survey about the protected sites is currently under process. He said that there had been some problems maintaining the sites and that encroachment on heritage sites is not unusual.
Currently, projects have been undertaken on 11 out of the 91 sites. Dr Nazar said that further action could only be taken after the survey is complete.
Mansehra
A British-era government high school has been listed among the damaged, untraceable or encroached sites.
Dera Ismail Khan
Hesam Dheri site has been completely levelled into cultivation fields. It was notified in 1979 and measured about 11 kanals and 12 marlas.
Peshawar
Two damaged, encroached and untraceable sites include Capital Cinema, vandalised in the September 21 protests and Falaksair Cinemas, now a commercial plaza, both built during the British Raj. There was no information available about when these sites were put on the list.
Mardan
Nineteen kanals of Chichar Dheri and one marla were notified in 1938 that have been badly damaged by locals. Hunnual Dheri, another 'protected site', has no details available about the extent of damage.
Swat
Aligrama site, Gullakai Dheri, Loebne Stupa, Manglwar Stupa, Barama site and Nawagai (Gumbatona) have been listed as damaged, untraceable or encroached protected sites.
Charsadda
Sheikhan Dheri is an archaeological site that used to spread over 86 kanals and eight marlas. It was excavated and notified in 1964 but can not be measured now. Another site, Dharam Sal ki Dheri, was first noticed by a Chinese traveller in the 7th century. Only a small portion still remains.
Nowshera
Black Rock was put on the list in 1986, but no further information is available about the site.
Abbottabad
The archaeology department team was not allowed to inspect the Commissioner Residence, notified as a preservation site.
Kohat
No details were gathered about Kohat Fort as security measures meant the team did not reach there.
Hariprur
Only an 80 x 80 foot portion has been left of about 19 acres of Bhera mound notified in 1930.
Swabi
Adina has been reduced to seven kanals out of its original 16 kanals and five marlas. Notified in 1938, the site has been subject to illegal grave digging. No updates have been given about Takhta Band, a Buddhist site notified in 1963, spreading over 121 kanals and 12 marlas. 
Bannu
The team was not able to visit, Ghundai (Bakka Khel Wazir) and Sheri Khan Tarakai (Jani Khel Wazir). Akra Mound, the ancient city of Bannu stretching over 42 metres, is currently being used as a modern graveyard.