Mexico's Olmec Civilization More Expansive than Previously Thought
Source - http://www.hispanicallyspeakingnews.com/latino-daily-news/details/study-mexicos-olmec-civilization-more-expansive-than-previously-thought/28874/
Photos : INAH
LA EXPANSIÓN TERRITORIAL OLMECA LLEGÓ HASTA GUATEMALA
Source - http://inah.gob.mx/boletines/4-publicaciones/7028-la-expansion-territorial-olmeca-llego-hasta-guatemala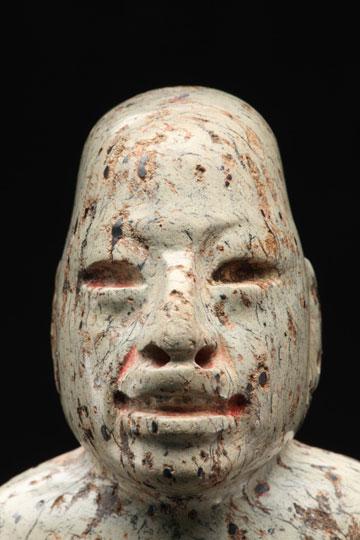 Todas las piezas poseen los ojos rasgados, tallados sin pupila y ahuecados.
A recent study and publication by Mexico's Museum of National Anthropology (INAH) indicates the Olmec civilization was territorially more expansive than previously thought.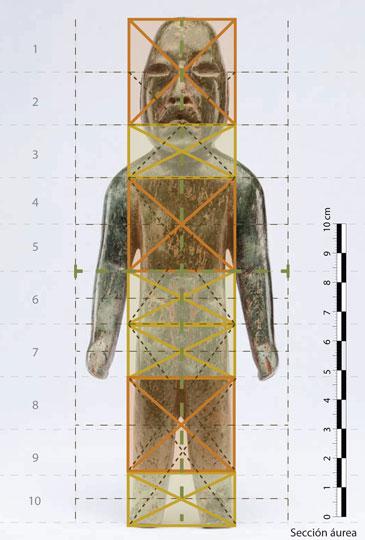 El análisis de la Ofrenda 4 de La Venta ha permitido descubrir que la civilización olmeca tuvo contacto con sitios como Guatemala, Guerrero y Oaxaca.
Studies conducted in the pre-Colombian archaeological site of 'La Venta' indicate that the Olmec civilization existed beyond the Gulf of Mexico, in the states of Veracruz and Tabasco, where it was centered.  Physical evidence from the La Venta site indicate that the Olmec's, which thrived from 1,200 to 400 BCE, existed well beyond the Gulf of Mexico region into the southern Mexican states of Guerrero and Oaxaca and all the way down into Guatemala. 
The 'La Venta' site contains the earliest known pyramid of Mesoamerica known as the "Great Pyramid."
Archaeologists had found previous evidence that the Olmec influence went as far south as Nicaragua but this is the first time that the territorial expansion has been studied and proven with physical evidence. 
The study was concentrated in the '4th Offering of La Venta' an archaeological site located within 'La Venta' discovered in 1955 in Tabasco, containing 16 jade stone carvings of males and 6 jade columns.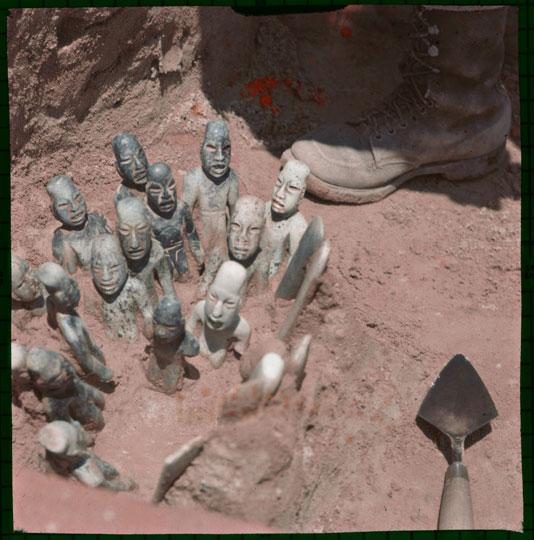 Está integrada por 16 figurillas talladas en diversas piedras verdes.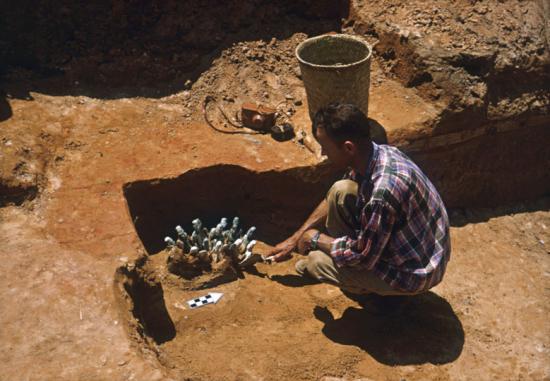 La ofrenda 4 de La Venta fue encontrada en 1955.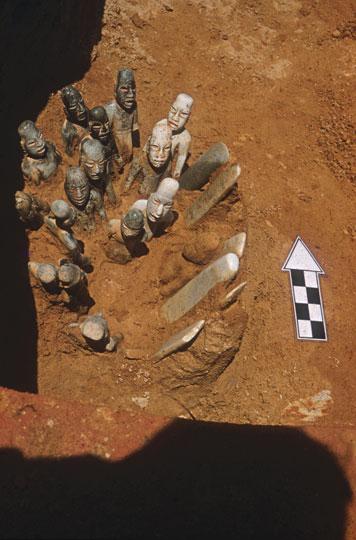 La ofrenda se localizó en la Plataforma Norte del sitio de la Venta.
Jade was one of the commonly traded goods of the Olmecs and often used in sculptures and paintings.  The jade found in La Venta was also found in Guatemala's Motagua River and minerals traces in Guerrero and Oaxaca. 
Las piezas representan a seres que habitaban el espacio de la muerte. 
La Venta was the second cultural center of the Olmecs, with San Lorenzo being the first.  While San Lorenzo declined in importance La Venta surged around 900 BCE.  The massive stone heads found throughout the Gulf of Mexico are the most iconic and widely recognized symbols of this ancient civilization. 
The study and its conclusions have been documented in the book: "La ofrenda 4 de La Venta."