Nakhchivan (Azerbaidjan) : Oldest salt mine worldwide located
Nakhchivan (Azerbaidjan) : Oldest salt mine worldwide located
Oldest salt mine worldwide located in Nakhchivan
Source - http://news.az/articles/society/42735
This was announced by heads of the joint Azerbaijani-French archaeological expedition which conducts research in this area.

'The ancient tools which relate to the period of the Lower Paleolithic found recently during excavations at Ovchular Tepe testify to this,' said senior official at the Institute of History, Archaeology and Ethnography of Nakhchivan Branch of the Azerbaijan National Academy of Sciences Anar Bakhshaliyev.

'Archaeological research in Ovchular Tepe has been held since 2006. Until now it was known that Ovchular Tepe was inhabited from the Late Stone Age. However, studies conducted in this archaeological site give reason to believe that ancient people settled here even earlier – 500,000-300,000 years ago,' Bakhshaliyev added.

The expert said that the Gazma cave, where shelter of primitive people belonging to the middle Paleolithic period was found, was considered to be the oldest habitation area in the Nakhchivan Autonomous Republic to date. "Samples of material culture discovered during the current excavations indicate that Ovchular Tepe, populated from the Lower Paleolithic period, is the oldest in Nakhchivan and one of the most ancient human settlements in world in general," the scholar noted.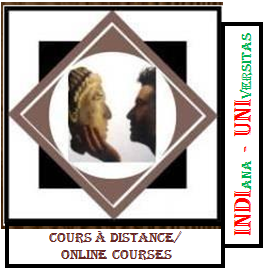 "The findings are very interesting. For example, we have found skeleton of a child in burial in a pitcher next to which three copper axes were placed. These are the oldest metal axes found in the Caucasus. Their total weight is about 1 kg of metal. This was a very valuable gift for the burial because at the time metallurgy was just in its infancy," said Catherine Marro, another head of joint archaeological expedition, scholar from the National Center for Scientific Research of France.

"Earlier it was assumed that the Kura-Araz culture, which is inherent in a given area and which then gradually spread to Eastern Anatolia and Syria, is rooted in the IV millennium BC. However, after this discovery it became clear that the Kura-Araz culture dates back to V century BC. This is a very important discovery," the French archaeologist added.

People who lived in this area were very well versed in industry, she noted. "In addition, the findings discovered during research on Duzdag salt mines located at some distance from this archaeological site show that people – natives of Kura-Araz culture - also developed the Duzdag Mine. This is a very interesting result."

She stated that numerous items and fragments of pottery, dating from the late Paleolithic era, are also found in Duzdag along with samples of the Kur-Araz culture.
"This suggests that the development of mines in Duzdag started at the very least in the V century BC. Therefore Duzdag is the oldest of the salt mines in the world known to science until now. Consequently, the oldest salt mine is located here - in Nakhchivan," the French scholar noted.