Muziris (Inde) : Pattanam finds throw more light on trade
Muziris (Inde) : Pattanam finds throw more light on trade
Pattanam finds throw more light on trade
K.P.M. Basheer
Source - http://www.hindu.com/2011/06/12/stories/2011061254420500.htm
Fifth edition of excavation series yields iron and copper nails, Roman glass
— Photos: By Special Arrangement


The past unravels:Iron nails, left, and remnants of an earthen toilet excavated at Pattanam.
A litany of finds that include iron and copper nails, Roman glass, Chola coins, and terracotta and semi-precious stone beads that sheds new light on the life and times of the ancient Kerala port of Muziris surfaced in the latest archaeological excavations at Pattanam near here.
The excavations, carried out by the Kerala Council for Historical Research in partnership with the Archaeological Survey of India, universities, and research institutions, unearthed more evidence of Kerala's brisk maritime trade with Mesopotamian and Mediterranean regions two millennia ago, according to P.J. Cherian who directs the digs at Pattanam.
The Muziris port, believed to have been located close to the present Kodungalloor, had a thriving urban culture and international trade around the beginning of the Christian era. The port that finds mention in the ancient historical and literary texts is believed to have lost to a massive flood in the Periyar river in the 14th century.
The excavation—conducted from February to May—was the fifth in a series of digs at the Pattanam site. The main objective of the latest edition of the excavation was to study the overseas and regional trade networks that intersected at Pattanam, Mr. Cherian pointed out.
Curiously, while large collections of artefacts were found, no remnants of major structures were discovered. One of the most important finds so far has been a 2000-year-old canoe.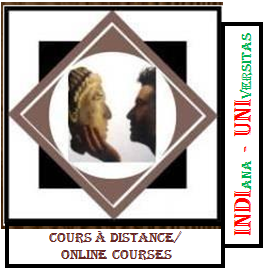 CIV 109 : Ancient India
Roman pottery
The five Pattanam digs have unearthed a huge quantity of Roman pottery. The terracotta objects of this season include lamps, spindle whorls, toy wheels, discs, oven knobs, and stoppers. There were two terracotta objects that had a vase base with moulded design of an animal and another with a Swastika symbol.
"This season produced 111 sherds of Italian terra sigillata, including some diagnostic types such as rim, base, and stamped sherds," Mr. Cherian said. "One base had a stamp of three letters 'VIL,' probably part of a potter's mark, similar to the stamp mark 'CAH' found at Azhakankulam in Tamil Nadu," he said.
About 400 glass fragments were recovered this time. Fragments of pillared Roman bowls and beautifully painted glass were also recovered. Ring stones made of glass were excavated for the first time.
The University of Oxford conducted the second season of the archaeo-botanical research.
Two researchers from the collaborating universities of Oxford and Southampton carried out geo-morphological and geo-physical surveys. The finds from Pattanam will be subjected to detailed scientific scan at the laboratories of the collaborating institutions, Mr. Cherian said.