System protects burial chamber
Source -http://www.hurriyetdailynews.com/n.php?n=system-protects-burial-chamber-2011-08-16
An ancient burial chamber, discovered last year as a result of a historical artifacts-smuggling operation, is being protected with a specially designed system. Burial chamber data is transferred to a technical university in Germany, allowing experts there to control the heat, light and rate of humidity in the burial chamber
A 2,400-year-old burial chamber in the Aegean province of Muğla's Milas district is being protected with a specially designed system in which metal components and transparent gates are used. This system, which was produced in Germany, also prevents bacteria production.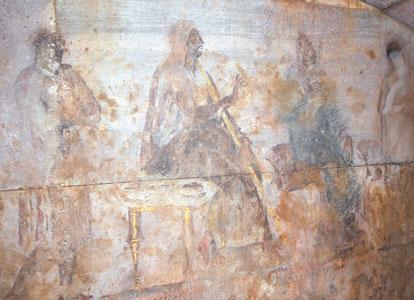 AA Photo
Muğla University Archaeology Department's Professor Adnan Diler said various types of work were carried out in the area, known as Uzunyuva, for a year with great attention. The heat, light and the rate of humidity in the burial chamber that was unearthed during a historical artifact smuggling operation are now protected around the clock thanks to special equipment, he said.
"The work conducted so far in the area includes the conservation of wall paintings, excavations and destructed registered structures and expropriation. The most important accomplishment was the wall painting conservation, because illegal excavations have allowed water to fill the burial chamber, greatly damaging these wall paintings," Diler said.
To provide humidity, which is very important for protecting the burial chamber and tomb, the professor said they developed the project. "An air-conditioning expert from Germany, Professor Herault Geretz, has undertaken this job. He developed many big projects in this field all around the world. A control system with special software was designed for the burial chamber. There is one computer with sensors; these sensors were placed all around the burial chamber. Data collected by these sensors are transferred to this computer. This data simultaneously reaches the technical university in Germany, where the air-conditioning experts can control it all the time."
Commenting on an article in the press that said humidity in the burial chamber completely destroyed the wall paintings, Diler said: "This is wrong. Because not humidity, but dry weather greatly damages wall paintings. The protection of humidity is very important for these wall paintings."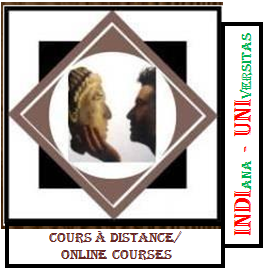 Preventing bacteria
The professor said they also placed four water regulators in the area, and thanks to it, wall paintings would be protected without receiving any damage.
Diler said a German company had produced a protective gate for the hall reaching to the burial chamber in order to balance humidity and air circulation. "This gate has six parts. There are aluminum pipes surrounded by horse hair. This system prevents bacteria production, maintaining humidity and heat in the best way. All of these have been installed and the system is working very well."
A preparation process will start in September, allowing documentation to start and continue until February, said Diler. With the help of an ultraviolet camera, they will have a chance to access wall paintings that normally cannot be seen with the naked eye, he said.
"All paintings here will be catalogued. These wall paintings are very important. Some parts of them have been damaged during illegal excavations. After the documentation work, we will start conservation and restoration works in a small area and paintings that we cannot see at the moment will be restored. All of the paints and colors used in creating these paintings will be determined and the missing parts of the paintings will be completed. All these processes will be an experiment for us, too," Diler said.
Excavations also continued in the region as well as expropriation, the professor said. "The area surrounding the chamber is being excavated outside and the chamber will be opened completely. The Culture and Tourism Ministry has a museum project here. It is an open-air and archeopark museum. It will be established on a very wide expropriated area. The Milas Municipality and Güney Ege (Southern Aegean) Coal, or GELI, company is strongly supporting this project. A very wide area here will turn into 'Mylasa
Dynasty Museum and Archeopark.' All of the traditional houses that will be expropriated will serve different functions, such as providing accommodations, service units, restaurants and exhibiting units. By doing this, maybe Turkey's largest open-air museum will be established here in Milas."