Lauren Everitt
Source - http://www.eadt.co.uk/news/mersea_mystery_of_the_island_bones_is_finally_solved_1_2246793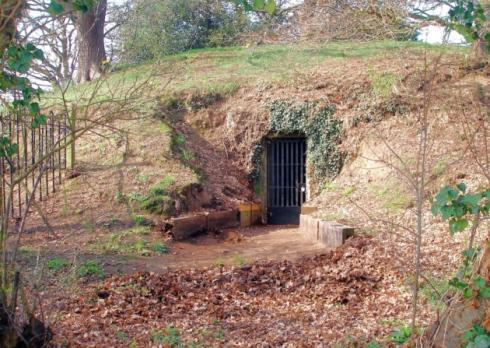 The mystery behind ancient remains found on the island of West Mersea has been solved.
The analysis of the bones from Mersea Island Barrow. These were taken last year during the centenary of the excavation of the barrow in 1912
Bones discovered in a Roman burial mound above the access road to the island were sent off to be analysed by experts by Mersea Island Museum.
The results have revealed that the bones belonged to an "active man" who suffered from a rare bone disorder.
Judith Kirkby, of Mersea Island Museum, said: "Apparently this was a strong, active man, probably a walker, aged between 35 and 45, who had suffered from a rare bone disorder.
"This is the first known record of this disease, known to the experts as DISH (diffuse idiopathic skeletal hyperostosis), on any burial site in Britain, and as such will be recorded in archaeological journals and documents.
"The man had probably lived in a luxurious villa on Mersea Island, and the burial is believed to have taken place in the second century AD."
The results also showed the bones had been coated with frankincense from East Africa which means he was of "high status".
The site was excavated in 1912 by Samuel Hazzledine Warren, who came across a central burial chamber containing a box with a Roman glass urn housing the cremated remains of human bones.
The analysis by Jacqueline McKinley, senior osteo-archaeologist at Wessex Archaeology, was funded by donations from visitors to the museum and a grant from the Association for Roman Archaeology.
Joanne Godfrey, museum chairman, said: "We have waited a long time for these results and expected them to be very interesting, but we have been amazed and delighted by the significance of the findings.
"This will put the Mersea Barrow well and truly on the archaeological map."
The bones have been returned to Colchester Castle for safe-keeping.