Meganisi (Grèce) : Neanderthal Men First Inhabitants of Greek Islands
Meganisi (Grèce) : Neanderthal Men First Inhabitants of Greek Islands
Neanderthal Men First Inhabitants of Greek Islands
Fani Toli
Source - http://greece.greekreporter.com/2011/11/10/neanderthal-men-first-inhabitants-of-greek-islands/
According to recent finds over the past two years by the University of Crete's History and Archaeology Department in collaboration with the 36th Superintendence for Classical and Prehistoric Antiquities in the active archaeological sites in the group of Meganisi island, Neanderthal men and women liked Greek islands, and were almost certainly their first inhabitants.
Meganisi – a small and beautiful strip of land four miles south-east of Lefkada- is part of the group of small islands called Prighiponisia, among which is the famous Skorpios owned by the Onassis family.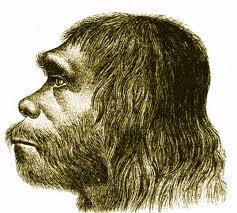 On the basis of elements brought to light during excavations, Meganisi's first inhabitants – according to archaeologists – were Neanderthal men and women living in that part of the Ionian Sea 100,000 years ago in a period scholars call the Mid-Paleolithic Era. The archaeological discovered on the island of Meganisi provide evidence of the presence of human beings in the Mesolithic Period, which with small intervals cover many millennia to the late Roman period.
"In those times," explains archaeologist Nena Galanidou, professor of Prehistoric Archaeology at the University of Crete," the geography, climate, and vegetation were entirely different from what they are today. To understand the dynamic of the changes in the prehistoric landscape, we must take into consideration the short distance separating the islands from Lefkada to Etoloacarnania, as well as the shallowness of the sea in that area."
There were also natural refuges, fertile valleys, water sources, and animals to hunt. "Judging from the number of stone tools we have found here," conclude Galanidou, "we can say that the communities of the Paleolithic period returned to this region often, and that it was their favourite region for seasonal migration."