Maryport (G-B) : Doubts raised over 'ritual burial' of Roman altars
Maryport (G-B) : Doubts raised over 'ritual burial' of Roman altars
Doubts raised over 'ritual burial' of Roman altars in Maryport
Source - http://www.timesandstar.co.uk/news/other/doubts-raised-over-ritual-burial-of-roman-altars-1.855692?referrerPath=news/
Archaelogists working on the excavation of Camp Farm in Maryport now believe they have found the foundations of a large late Roman building.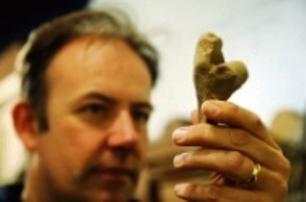 Professor Ian Haynes with a fragment of Roman altar
Experts originally believed that a unique cache of altars, discovered in 1870, were buried in a sacred space as part of a religious ritual but this year's excavations have led them to believe that they were reused in a building's foundations.
Tony Wilmott, who is leading the dig with Professor Ian Haynes, said: "The discovery of the altar is just part of the story. What we have found is more interesting.
"We came with a story about the altars buried in pits in a ritual. We don't believe that any more.
"We have got 57 pits, some filled with nothing and some with stone, but only nine had altars in.
"What became important was not the burial of the altars but all the pits.
"We now think they were not disposed of in a ritual manner but were reused as a construction material, as a hardcore for the foundation of a large building."
Mr Wilmott said they still did not know the function or dimensions of the building but evidence suggested it could have been of a religious nature.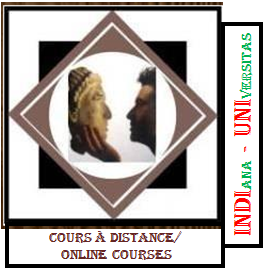 The altar fragment discovered by Jane Laskey, curator of the Senhouse Roman Museum, was found at the bottom of a circular ditch which may have formed part of the building's boundary structure.
Mrs Laskey said she was excavating the ditch with a student from Newcastle University when they made the discovery.
She said: "The altar is completely different to any of the altars in the museum collection which suggests that there is another altar out there somewhere."
Maryport is now part of the 150-mile Hadrian's Wall World Heritage Site.
The Senhouse Museum Trust has commissioned the excavation and provided funding of £50,000 towards the cost of the work. The team will excavate until July 20.
Any new discoveries and the present displays in the Senhouse Roman Museum, will go into a new Roman Maryport heritage development planned for Camp Farm, which is owned by Hadrian's Wall Heritage Limited.
Local people are being given the opportunity to visit the excavation site and those who want to see it should first go to Senhouse Roman Museum.