Maoshan site (Chine) : New achievements from the second and third excavations
Maoshan site (Chine) : New achievements from the second and third excavations
In January 2010, Zhejiang provincial Institute of Archaeology and cultural relics and Yuhang District Museum jointly carried out the first excavation at the Maoshan site. In the first excavation, a large area of rice field was discovered in the south low-lying part of the site, and the range and the layout of the rice field were roughly got known through the trench excavation and partly exposure.
From February of 2010 to January of 2011 and from February to December of 2011, the second and third excavations were carried out in the east and west parts of the Maoshan site. The excavations totally disclosed about 12000 square meters in the east part where the rice field was excavated in an about 8000 m2 area. Moreover, an around 9000 square meters area was excavated in the west part of the Maoshan site. Significant achievements were obtained from the excavations, including about 1600 pieces (groups) of potteries, lithic, jades and wooden artefacts etc..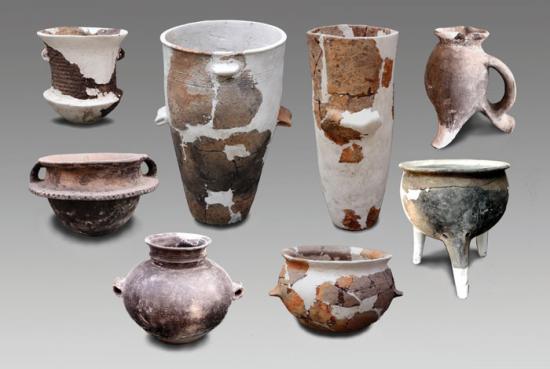 The layout of the prehistory settlement at the Maoshan site could be divided into two parts: the north part, the high slop bottom of the Maoshan Mountain, was the living district (including cemetery), and the south low-lying part was the rice field district.
The cultural stratigraphy in the living district mainly included four phases: the late Majiabang culture, the middle and late Liangzhu culture and the Guangfulin culture from early to late periods. In addition, a few remains dating to the Songze culture were discovered too.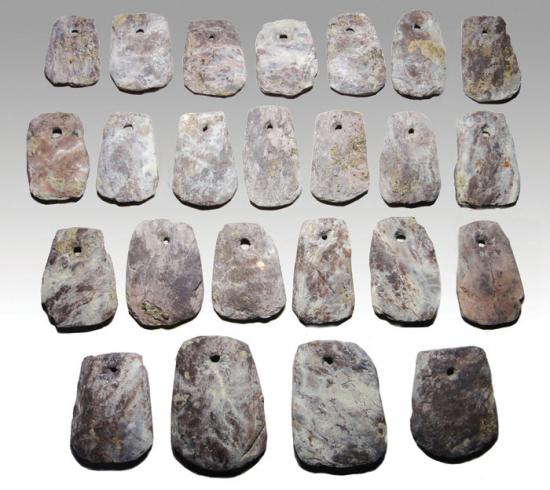 The farming remains in the rice field district included three phases: blocks of the rice field dating to the middle Liangzhu culture, a large area of rice field dating to the late Liangzhu culture and the farming strategraphy layer dating to the Guangfulin culture. They respectively corresponded to the simultaneous remains in the living district and constituted the prehistory settlements during the different phases at the Maoshan site.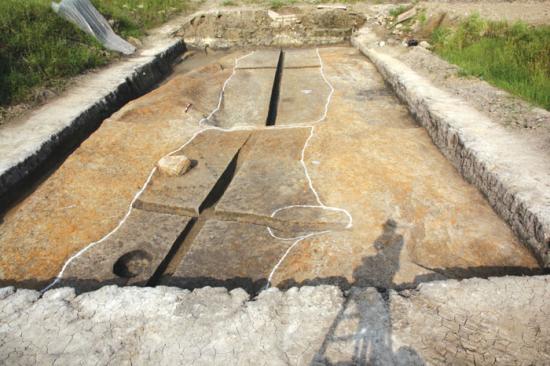 The Majiabang culture period: 
The remains included the foundation remains of three houses, four tombs, over 160 ash pits, two wells and one road.
Among the remains, house foundation F4 and F5 have the areas of 12 square meters and 8 square meters respectively and were semi- subterranean type in "凸"-shapes. Moreover, they had slope-type doorways and their roofs were supported by the posts outside the subterranean, which was very rare in south China. The tombs had rectangular shaft earth pits in east-west or south-north direction. Generally only one fu 釜caldron or ding 鼎 tripods was unearthed from each tomb. The ash pits were round or irregular in shape and most of them broken the raw soil with few contains. The unearthed pottery types dating to the Majiabang culture included barrel-shape caldrons,waist-shaped brim caldrons, ding 鼎tripods, dou 豆plates, he 盉 vessels, guan 罐jars, pen 盆basins and cooking stoves, etc.