Roman villa that welcomed Paul
Source - http://www.timesofmalta.com/articles/view/20120319/local/Roman-villa-that-welcomed-Paul.411765
Lying low on a flat plateau overlooking the Burmarrad plain is a Roman villa dating back to the third century before Christ that used to look out on a Roman port. Tradition has it that St Paul was welcomed by the island's Roman governor Publius in this same area, after the ship he was on ran aground in 60 AD.
San Pawl Milqi took its name from a 1616 church that replaced an earlier 15th century one, also dedicated to St Paul.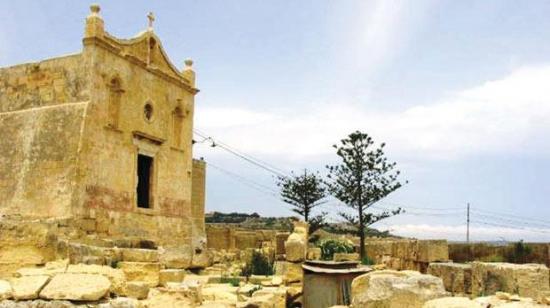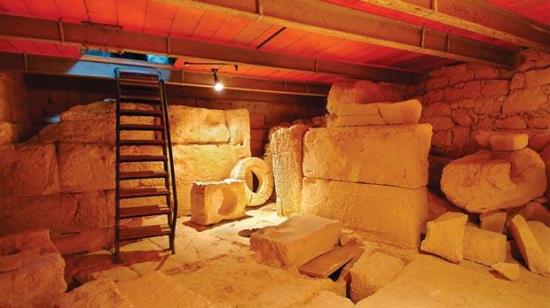 Under Milqi 
Although archaeological and historical facts have not yet confirmed these popular beliefs, this important site sheds light on Malta's economy during the Punic-Hellenistic and the Roman Republican periods.
This house is one of a series of villas across the island dating back to between 218BC and 500 AD, however, the area holds the largest remains discovered to date. Only a small area of the site has been excavated.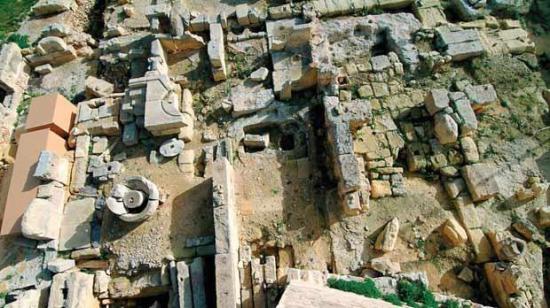 The uncovered rooms have been identified as the residential area of the house, which appears to have been built on two floors, adorned with fine wall paintings.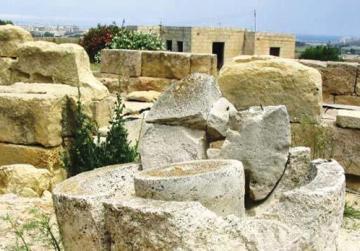 Olive press at San Pawl Milqi.
Three vertical presses, olive pippers and numerous settling vats dotting the area suggest the villa probably produced oil.
Sometime later, around the third century AD, a thick defensive wall was built around the site.
Beach Post at Manikata.
The Manikata area which is dotted with Punic tombs, is a bees breeding place dating back hundreds of years.