An unprecedented look at the island's famous temples
Source - https://lovinmalta.com/lifestyle/living-in-malta/maltas-prehistory-unearthed-with-new-3d-scanning-technology
Spanning over 7,000 years, there's no denying that Malta's history is one of the most fascinating in the world. The archaeology of the islands in particular rakes in thousands of visitors each year, and new finds are constantly being made at sites old and new. Unlocking the secrets to prehistory is a hard feat to say the least, which is why 3D scanning is making historians' lives all the better.
Irish-based Instagram user @1manscan has a special interest in 3D scanning. Having made numerous visits to the Maltese islands, he has documented several notable sites in amazing detail, letting the online world in on Malta and Gozo's unparalleled structures.
From tiny temple models to vast sprawling underground tombs, here are our favourite picks.
1. Xemxija rock-cut tombs
VIDEO = Xemxija Rock Cut Tombs, St. Pauls Bay, Malta. circa 3,700 BC. #Fragsus #farofocus #3dscan #Malta #Archaeology #pointcloud
2. Xaghra Stone Circle
VIDEO = Rock Cut Tombs at The Xaghra Stone Circle, Gozo, Malta. #3dscan #lidar #farofocus #malta #gozo #fragsus #tomb #grave#Archaeology
3. Bronze-age silo in Gozo
4. Ġgantija Temples
5. Figurine of the Fertility Goddess, the "Fat Lady"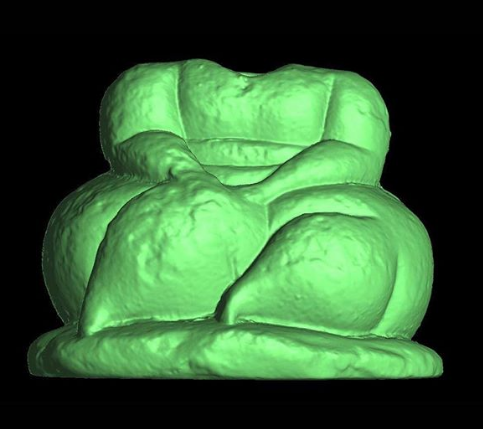 6. Għar Dalam's cave network
7. Ancient temple model