Photos : Xinhua/Li Guoqing
Source - http://english.peopledaily.com.cn/90782/7881825.html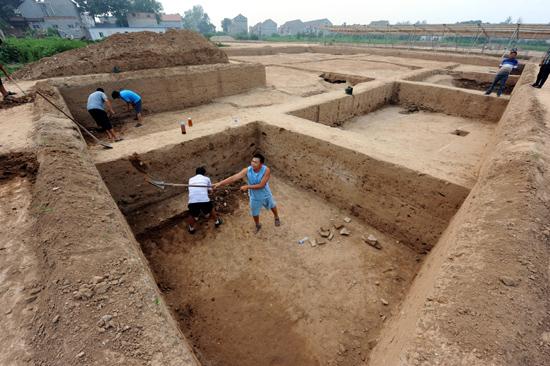 After half a year's archaeological excavation, the national granary, Liyang Granarywhich was used in the Sui and Tang Dynasties gradually unveiled its mystery. 

Located in Jun Country of Henan province, Liyang Granary was proved to have 84cellars and a capacity for storing 15,000 tons of grain, which could feed 80,000 adultsfor 1 year. 

According to the archaeological experts, this granary was built in the Sui Dynasty andhas a history of 1400 years. It was an important national granary at that time. Thegranary is close to square shape where two sides are 260 meters long and the othertwo sides are 280 meters long. Judging from the layers of the samples, the granary wasused for 600 years at that time.