Lingshan (Chine) : Wooden Tube Discovered
Lingshan (Chine) : Wooden Tube Discovered
Wooden Tube Discovered in Lingshan Site, Zhejiang Province
Chinese Archaeology
Source - http://www.kaogu.cn/en/detail.asp?ProductID=2888

Recently, some wooden tubes were unearthed at Lingshan site, Luqiao in Taizhou by Zhejiang Institute of Cultural Relics and Archaeology, The wooden tube were regarded as the earliest intact wooden structure in Zhejiang Province. Although the craftsmanship of the wooden tube was complicated, it generally reflected the long history of wood processing.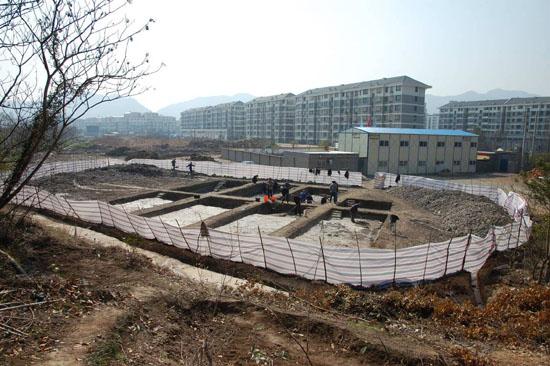 The Lingshan site is located on the gentle slope of the foothill in the Southeast side of Lingshan Mountain at Luqiao District, Taizhou city. From late July 2010 to early September 2010, with the active participation of the Luqiao District Museum, the Zhejiang Institute of Cultural Relics and Archaeology had conducted a trial archaeological excavation covered around 40 square meters. The preliminary excavation showed that the original area of the site consisted of around 10,000 square meters and is well preserved.
Approved by the State Administration of Cultural Heritage, the Zhejiang Institute of Cultural Relics and Archaeology and Luqiao Museum had conducted an excavation from December 2010 to May 2011, with area of 500 square meters.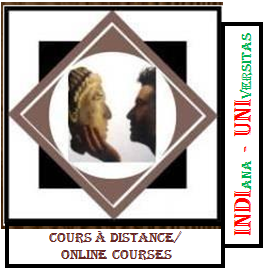 CIV 108 : Civilisations de la Chine antique / Ancient China : Origins to Empire

During the excavation, 23 ash pits, 2 ash trenches and several post holes with construction purpose were identified. Extraordinary findings were retrieved from ash pits No. 8 and No. 16 which contained cylindrical wooden tubes with similar sizes. The largest diameter of the wooden tube in ash pit No.8 was around 80 cm with 90 cm in height and the thickness of the wall was about 2 cm, the size of the rim was slightly bigger than the bottom. Wooden tube from ash pit No. 16 was deformed but a layer of sands, measured 15 cm thick was identified at the bottom part of the tube. The usage of the sand maybe is for purification of spring water. As a number of huge broken pot with ring foot in coarse pattern were identified at the bottom part of these two wooden tubes, these tubes were not used as containers of water. A further study needs to be conducted to see whether the functions of ash pits No.8 and No.16 is either wells or cellars.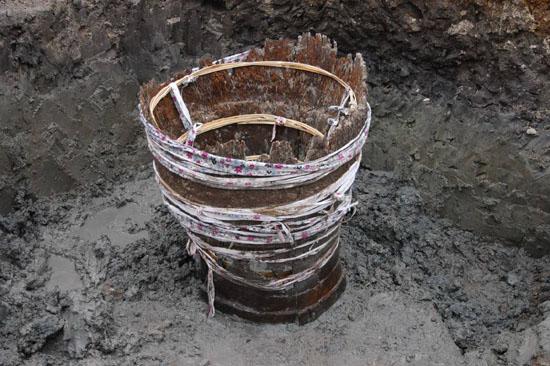 The majority of the remains belong to Neolithic period. Pottery, stone and wooden tools were identified and mostly pottery. It is noted that although only a small amount of T-shaped cross section, square cylindrical and conical tripod foot appeared, most cooking utensil are still pottery Fu pot, while a few amount of pottery ding tripod. Meanwhile, a number of rare pottery pot with ring foot in coarse pattern were identified and truly reflected the regional cultural characteristics of the Lingshan region.
The Lingshan site can be dated from about 5000 years ago and extended to 4000 years backward. The Lingshan site was a Neolithic site with regional cultural characteristics and closest to the south within the Zhejiang costal area ever. The site provides prominent information for studying the expansion of Hemudu Culture in the South and its downfall as well as studying Fujian and Guangdong Ethnic Culture spreading to the north and prehistoric issues of Baiyue culture. (Translator: Li Langlin)