Langeid (Norvège) : 30 Viking graves found
Langeid (Norvège) : 30 Viking graves found
30 Viking graves found in Setesdal
Source - http://www.newsinenglish.no/2011/08/03/30-viking-graves-found-in-setesdal/
Thirty graves believed to originate from the Viking period have been discovered in the valley of Setesdal, southern Norway. The major discovery earlier this summer was made in connection with a road project in the area.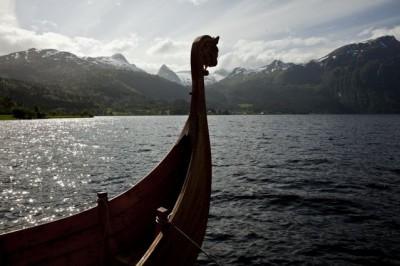 Norway's Viking heritage remains important to Norwegians, as illustrated by the traditional boat-building techniques used by craftsmen here in another area of Norway, at Bjørkedalen between Volda and Nordfjordeid. PHOTO: Kurt Haugli
Newspaper Aftenposten reports that the burial area, near the settlement of Langeid, was first found in June as part of archaeological surveys connected to work on state highway 9, a road that winds through the scenic valley.
The graves lie side-by-side in deep, rectangular pits around 1.5 to 2.5 meters long. Most of the graves are believed to have been made between 900 and some point in the 1000's, although some of the graves could predate the Vikings by centuries.
A preliminary study last year had already found traces of archaeological interest in the region, including cooking pits and signs of early agricultural cultivation that suggest a settlement was built nearby. Early estimates believe this settlement may long predate the graves, and could go as far back as 600 BC.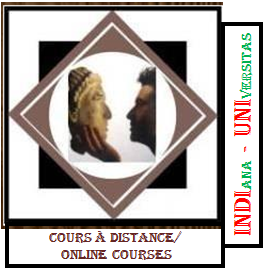 As the graves have been found among moraine (accumulations of unconsolidated glacial debris characterized by stones and sand), researchers have found that much of the organic matter has been eroded away. Some remains have been found outside of the graves in the same area, but require further analysis before it can be determined whether they are animal or human. One grave found so far has postholes in all four corners, indicating that a structure with a roof was built over the grave at some point. Such a burial arrangement is usually reserved for those with higher status.
In terms of artifacts found on the site, field leader Camilla C. Wenn of the Museum of Cultural History, Oslo, told Aftenposten, "we have taken out a series of remains from the 10 graves that have been opened so far." Finds from these graves reported by Wenn include "three simple iron axes, of which one is dated from the period 850 to 950," as well as "a few knives and sickles, a pair of scales made with a copper alloy, five to six weighing instruments," "several spinning wheels," "two lovely 50 to 60 centimeter long sharpening stones, flint and some detached glass beads." Many of the metal objects found are poorly preserved, with some iron finds so badly corroded that it is difficult to tell what they are without the use of x-ray equipment at the Museum of Cultural History.
Because of the long time periods potentially covered by the graves and the other archaeological finds around them, researchers have lengthened their investigative period until August 19. "It is not unthinkable that we will manage to find further surprises," Wenn concluded.
Views and News from Norway/Aled-Dilwyn Fisher