Mikey Smith
Source - http://www.mirror.co.uk/news/weird-news/egypt-mummy-tattoo-intimate-ink-3274266#ixzz2woGlc7Cv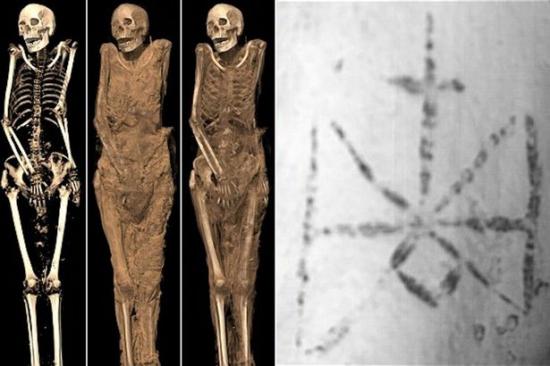 A tattoo of a man's name has been discovered by scientists on the inner thigh of a 1300-year-old mummy.
Egyptologists at the British Museum made the startling discovery while examining the ancient mummified body of a Sudanese woman, thought to have died around 700 AD.
The symbol, tattooed on the skin of the inner thigh of her right leg, spells out the ancient Greek characters M-I-X-A-H-A, which translates as Michael.
But it's not for a secret lover however, as the tattoo is thought to be a protective biblical symbol representing the Archangel Michael.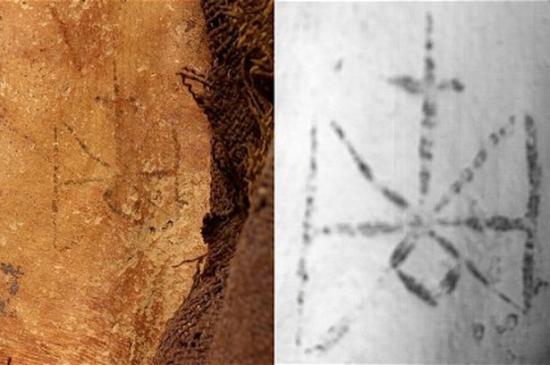 The symbol was found on the skin of the mummy's inner thigh
It appears in the New Testament Book of Revelations as a protector and leader of God's armies against the forces of Satan.
He's also the patron saint of medieval Sudan.
Dr Daniel Antoine told the Daily Telegraph: "She is the first evidence of a tattoo from this period. This is a very rare find."
Experts still don't know what length of skirts were fashionable in ancient Sudan, so it's hard to say whether her ink would have been visible.