Hillary Ojeda
Source - http://www.peruthisweek.com/news-researchers-discover-1200-year-old-temple-evidence-of-female-sacrifice-108674
Peruvian archaeologists discover a pre-Inca temple in Lambayeque.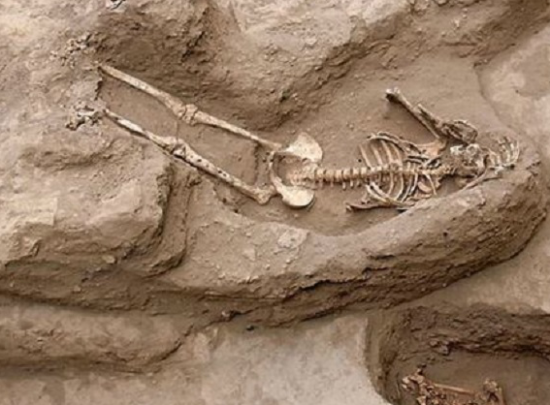 The temple was found in Lambayeque, northern Peru. (Photo: Andina)
Peruvian archaeologists have announced an important discovery; a temple located in Lambayeque that demonstratescultural links between pre-Inca cultures.
At the Huaca Santa Rosa, in the Pucalá district, 30 kilomters from Chiclayo, a team of researchers has found sacrificial evidence and Moche, Wari and Cajamarca influences, all in one.
"We have discovered a ceremonial temple of 1,200 years of antiquity that used to serve as a secret compound where priests performed sacrifices of women for their gods," said Édgar Bracamonte, according to Andina news agency.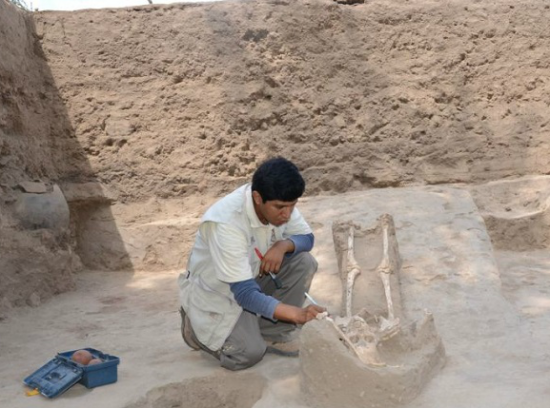 Researchers found evidence that demonstrates female sacrifice. (Photo: Andina)
The archaeologist explained that among their findings, they have an inventory of six oddly placed burials of young women, and atypical offerings made to the gods.
The skulls of the skeletons are all situated so they're facing the Andes, and are oriented completely differently than the men found in Mochica and Lambayeque sites.
"This finding [the temple] is very important because it reveals a close relationship between theMoche and Lambayeque cultures," said Bracamonte.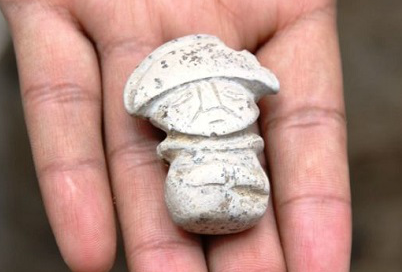 The site is about 1,200 years old. (Photo: Andina)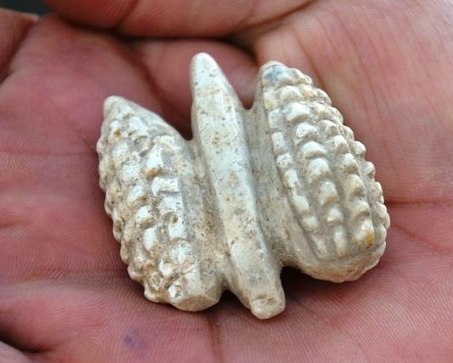 Ceramic pieces show influence of Cajamarca, Wari and Mochica styles. (Photo: Andina)
In northern Peru, the Moche culture developed between years 100 and 700 AD; Cajamarca between 200 and 800 AD, and Wari between 500and 900 AD. Finally, Lambayeque formed between 700 and 1375 AD.