Bradley T. Lepper
Source - http://www.dispatch.com/content/stories/science/2014/03/02/hopewell-skulls-pose-a-mystery.html?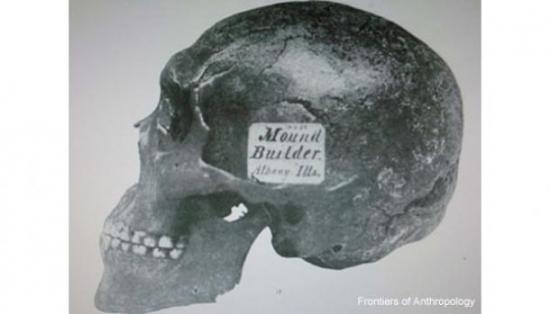 Archaeologists excavating Ohio Hopewell mounds occasionally come across the remains of people who had been buried with separate human skulls. Hopewell artisans also sculpted representations of decapitated heads and headless human torsos.
Does this mean Ohio's ancient American Indians were headhunters?
Mark Seeman, professor emeritus at Kent State University, says that these decapitated heads were battle trophies. But Timothy Lloyd, an archaeologist at the University of Albany, points out that some of the bodies and skulls belonged to women, who seldom were warriors in indigenous societies.
Lloyd also points out that none of the skulls shows signs of violent trauma, only some cut marks.
How can we determine whether an isolated skull is a war trophy or an honored ancestor? A study recently published in the International Journal of Osteoarchaeology offers some clues.
Anthropologists at the University of Sao Paulo and the University of Cambridge analyzed 112 human skulls collected in Borneo in the late 19th century. This collection represents well-documented cases of headhunting and, therefore, might provide a yardstick with which to compare the Hopewell skulls.
According to the study, 71 percent of the remains whose sex could be determined were male, and about 60 percent of the headhunter skulls show signs of violence. The most common were cut marks.
The study's authors concluded that without historical knowledge of Borneo's headhunting, it would be difficult to tell whether the heads were war trophies or honored ancestors.
They also wrote that cut marks can be related to "dismemberment and cleaning of bones" as part of "a mortuary custom."
It seems more likely that the detached Hopewell skulls belonged to honored ancestors and were used in ceremonies.
Bradley T. Lepper is curator of archaeology at the Ohio Historical Society.