Heigou (Chine) : Nomad summer court of Han Dynasty discovered
Heigou (Chine) : Nomad summer court of Han Dynasty discovered
Nomad summer court of Han Dynasty discovered in Xinjiang
CNTV.CN 
Source - http://www.kaogu.cn/en/detail.asp?ProductID=2974
Archeologists in Xinjiang Uygur Autonomous Region have something to celebrate. The ongoing excavation work in Barkol Kazakh Autonomous County has revealed a site of summer court. The site once belonged to Northern Hun people during the Han Dynasty, and some experts believe this is a ground-breaking discovery that will benefit the historical studies of Nomads.
Located on the south of Barkol County, the Heigou Excavation Site is now famous for its rich resource of archeological studies. Scholars from Northwestern University have led the excavation since last year, and so far they have found 4 residential sites and 12 ancient tombs as well as a large amount of cliff paintings, ceramics and bronze wares within the 9 square-kilometer area.
Wang Jianxin, professor of Northwestern University, said, "This is a summer court, which is similar to a temporary residential site. But common herdsmen would go from place to place, live in tents and take their livelihoods and families with them. So those who stayed in one temporary court must be of the nobles and their servants."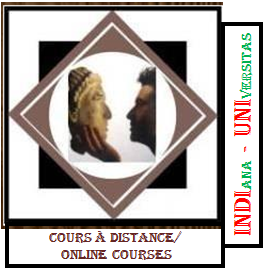 CIV 108 : Civilisations de la Chine antique / Ancient China : Origins to Empire
Historians have supported the archeologists with detailed historical records. The earliest possible period of the court may trace back to 2-thousand years ago, when Hun people had defeated Yue Zhi people and already dominated this area. This deduction indicates that long before the Silk Road, communications between Chinese and foreign people had already been established.
Wang Jianxin said, "It's a unique phenomenon because there were no similar discoveries before. Other well-known nomads, such as the Mongolians, they never had a summer court like this, even until today."
As China's National Museum and Xinjiang Archaeological Institute have joined the excavation project, an in-depth study on the settlement of ancient nomads will be carried out soon under the guidance of State Cultural Relics Bureau. The first phase is divided into 19 individual projects, and is expected to conclude in 2015.