Hampi (Inde): Excavation turns deadly?
Hampi (Inde): Excavation turns deadly?
Excavation turns deadly?
Source - http://ibnlive.in.com/news/excavation-turns-deadly/237498-60-115.html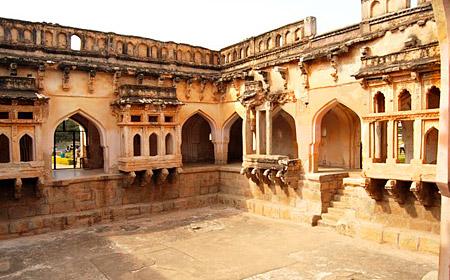 MYSORE: Call it a superstitious belief or coincidence. As many as six well-known archaeologists have died in the last decade after taking the job of excavating historical sites of the state.
It has now posed a challenge to the Directorate of Archaeology and Museums (DAM) to take up excavations. The Nobel Men Quarters (NMQ) in Hampi, in particular, has become a headache for the DAM as it has lost three archaeologists after they started excavation there. All the three met untimely deaths before submitting their reports on excavations.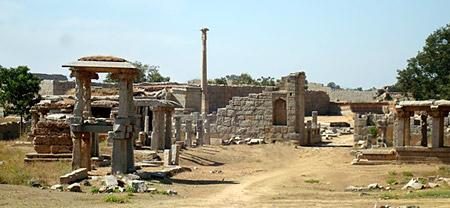 Now the DAM has engaged Dr C Vasudevan, professor at Hampi Kannada University, to give a report after studying the excavated material left by the three deceased archaeologists - Dr C S Patil, Dr Balasubramanya and Dr Manjunathaiah.
Dr Patil, who was the deputy director of DAM, died of heart attack after he resumed the work at NMQ. Dr Balasubramanya, who succeeded him, died of cardiac arrest while signing an MoU with Zindal Foundation for conservation of NMQ. The then assistant director Dr Manjunathaiah died in a road accident near Hampi while he was still engaged in the excavation in 2007. Then the excavation was suspended.
This apart, three more renowned archaeologists died after they took up excavation works at various sites.
Varaprasad Rao of Archaeological Survey of India (ASI) died when a lorry hit his vehicle when he was going from Yadgir to Dharwad. He had been sent to Sannathi for excavation.
Dr N Havalaiah, professor at University of Mysore, met with an accident near Maddur while going to Rajghatta in Doddaballapur to take up excavation at a Buddhist site.Dr Subbaiah, another UoM professor, died of cardiac arrest after he took up excavation at a megalithic site in Koppa in Chikmagalur district. All of them were aged between 50 and 55 years. A DAM official on condition of anonymity, said he too was facing "problems" after the excavation at Annigeri, where a large number of skulls and bones were found.
Another official was advised not to take up excavation at megalithic sites. Dr R Gopal of DAM said they were not taking such incidents seriously, and continued excavation at Annigeri and at Jain Basadi in Talakadu.