Gevale Castle (Turquie): Secret tunnel found
Gevale Castle (Turquie): Secret tunnel found
A secret tunnel has been discovered in Konya's Gevale Castle. Built by the Hittites, the tunnel was also used during the Seljuk era
Source - http://www.hurriyetdailynews.com/secret-tunnel-found--in-historical-castle-.aspx?pageID=238&nID=90026&NewsCatID=375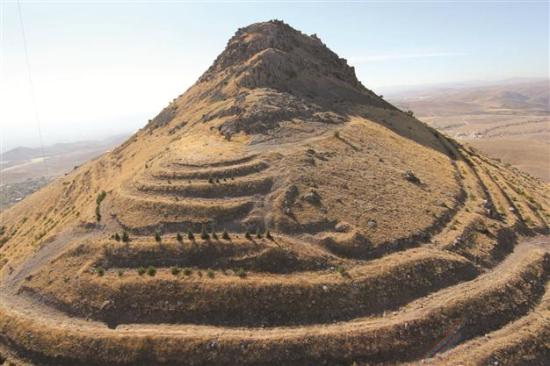 The excavation team has discovered a structure like a hidden tunnel in the Gevale Castle. The tunnel establishes a connection with the outside but is hard to realize from the outside of the castle. AA photos
A secret tunnel has been discovered in Gevale Castle, located on the Takkel Mountain in the Central Anatolian province of Konya's Selçuklu district, which had been home to many civilizations during the Hittite, Hellenistic, Roman, Byzantine, Seljuk, Karamanids and Ottoman eras.

The head of the excavations at the castle, Necmettin Erbakan University History of Arts Prof. Ahmet Çaycı, said the excavation works at the site had been carried out with a team of 30 people.

He said they had discovered many historical findings which were delivered to the Directorate of Museums after they were inventoried.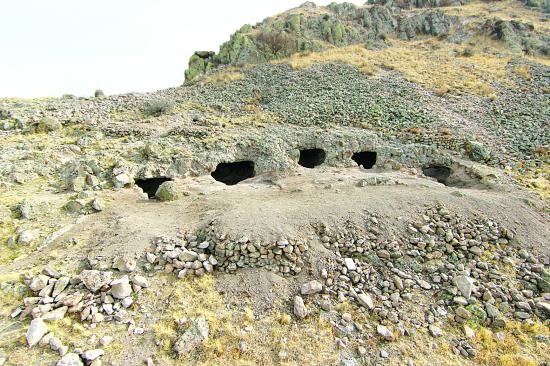 Çaycı said the excavations would take a break at the end of the month and would resume in May 2016.

He said Gevale Castle was home to many cisterns, adding the need for water was met by those structures in castles from the Middle Ages. The professor said they had so far discovered 60 cisterns in the castle and further works would increase this number.

"The number of cisterns in the castle gives us clues about how many people used them in which eras. We will find answers to the questions like how many cubic meters of water had been collected in these cisterns and how many people were able to benefit from it. How many soldiers were there or how many people lived there? We will find the answers. Then we will be able to find out the population," he said.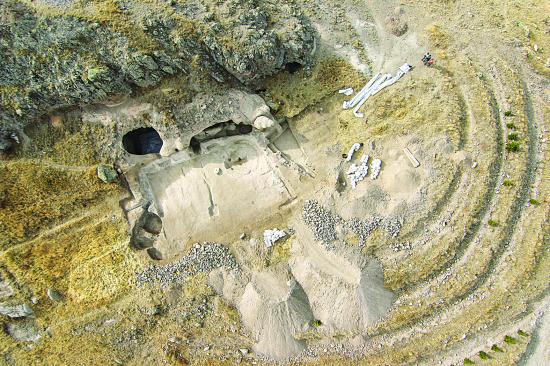 Hidden tunnels

Çaycı noted castles from the Middle Ages had some architectural structures like hidden tunnels in order to establish a connection with the outside, and they had found traces of a hidden tunnel in the first year of excavations at Gevale Castle.

We were very excited about the findings, he said, and continued: "We have discovered secret tunnels in the castle. We have cleaned there and revealed a 100-150-meter part of the tunnel. We believe that it is almost 300 meters [long]. This tunnel becomes integrated with the cistern. This structure was also found in the Urartian castles in Van. This tunnel is connected to the cistern through a secret way."

He said it was hard to realize the structure from outside the castle. "It is closed with a vault and looks like a part of the land. But when you go deeper, you understand that it is a tunnel. The first examples of secret tunnels go back to the Hittites. This tunnel is about 4,000 years old. Our findings show that it was used by the Seljuks but we are sure it was also used in earlier eras. This tunnel was built in the Hittites era."