Exhibition on ancient Macedonian kings in Oxford
Source : http://www.athensnews.gr/portal/21/32040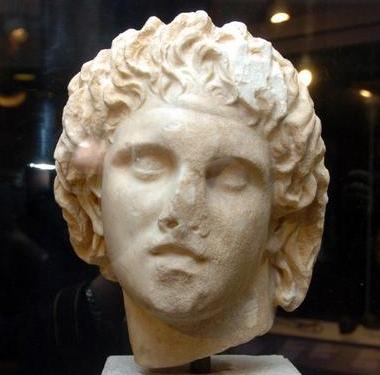 An exhibition on the ancient Macedonian royal lineage of Alexander the Great that presents evidence that his family and kingdom were firmly rooted in the culture and civilisation of ancient Greece is to open its doors in Oxford this coming April.
Entitled "From Hercules to Alexander: the legend of Macedonia," the exhibition will run from April 7 until August 29 and features exhibits currently held at the Aigai Museum in northern Greece that have never before been allowed out of the country.
According to archaeologist Angeliki Kotaridis, who worked on the digs at the palace in Aigai, it contains a "series of finds which prove that Alexander the Great did not just spring out of nowhere to take over the whole world. He was a scion of the Temenides dynasty that ruled the Macedonian kingdom for three and half centuries and who were 'descendants' of Hercules and Zeus."
The exhibition narrative will start from the genealogical tree claimed by the ancient Macedonian kings, starting with Zeus and Hercules and reaching up to Alexander the Great's son, Alexander IV. It will not be academic in nature but use all types of audiovisual media (video, photomosaics, 3-D digital reconstructions etc).
The five sections of the exhibition are the following: the Temenides dynasty; War and hunting; Princesses, Queens and High Priestesses, the role of women in the Macedonian Court; the Symposium, a central event in the life of Macedonians; Aigai, the building plan of Philip II and the Palace.
Among the exhibits will be a marble bust of Alexander from Pella (the only find that does not originate from Aigai) and portraits of Philip and Alexander from the gold-and-ivory mortuary couch found in the royal tombs at Vergina.