Mammoth Bones Found in Northern Mexico
Source -http://latino.foxnews.com/latino/entertainment/2011/06/30/mammoth-bones-clovis-point-found-in-northern-mexico/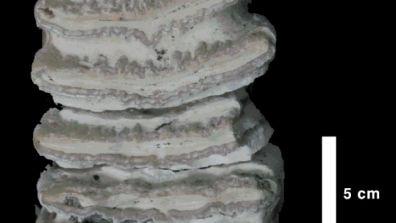 INAH/Enrique Chacón - Fragment of mammoth bone found in the El Abrevadero paleontology site in Northern Mexico.
Paleontologists found mammoth bones and a Clovis point, made by the oldest culture in the Americas and dating back at least 11,500 years, in northern Mexico, the National Anthropology and History Institute, or INAH, said.
The discovery was made in 2008 south of Ciudad Juarez, a border city in the northern state of Chihuahua, but researchers did not conclude that the site was rich in remains of different animals and contained evidence of a human presence until this year, the INAH said in a statement.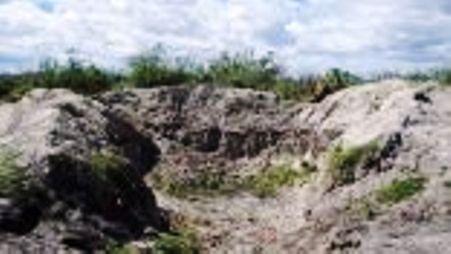 Panoramic view of the El Abrevadero paleontology site in Chihuahua Mexico.
The paleontological site was found by accident when residents of the town of Villa Ahumada spotted large bones while getting water from a well for cattle.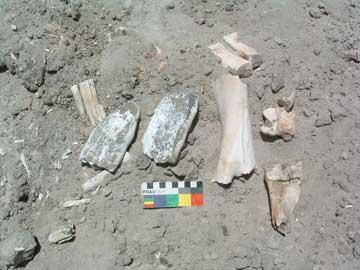 INAH
The work at the El Abrevadero site is being directed by archaeologist Enrique Chacon, who is working with paleontologist Felisa Aguilar under the Paleontological Recovery Program.
The site is extremely important for research into the first residents of the northern part of North America, the scientists said.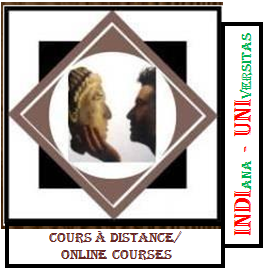 CIV 106 - 206 : Civilisations paléo-indiennes / Amerindians of North America
CIV 101 - 201 : Civilisations précolombiennes mésoaméricaines / Mesoamerican Civilizations
Different types of tools, including blades, were found at the site and a Clovis point, "a type of tool associated with the human group considered the oldest in North America up to now, and whose materials are very hard to find," was discovered nearly 500 feet from the site, the INAH said.
Only 10 Clovis points have been found in the past 50 years in Chihuahua, which is Mexico's largest state and borders the United States, Chacon said.
Clovis points can date back up to 12,000 years, the archaeologist said.
Researchers have not been able, however, to link the Clovis point to the mammoth bones since "they were not found in the same deposit, but instead 150 meters away," Chacon said.
"More research is needed to assert that the Clovis people interacted with the El Abrevadero paleontological site," Chacon said.
A spring that drew both animals and humans may have been located at the site, the archaeologist said.