Buried treasures
Rob Pavev
Source - http://chronicle.augusta.com/news/metro/2011-06-18/buried-treasures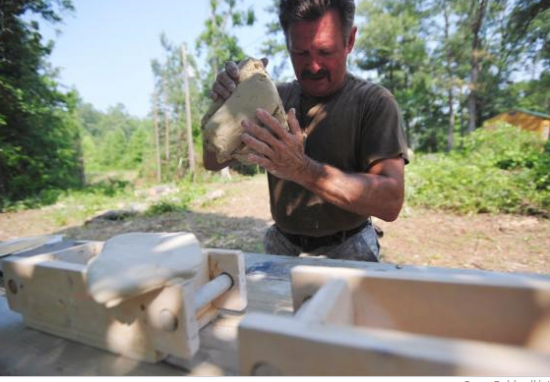 Sara Caldwell/staff - On Friday, Nick Nichols of Savannah starts shaping a clay brick at an archaeological dig location in Edgefield. At this location, Nichols will help build a new kiln in the same fashion as one from a much earlier time period with the bricks he is making by hand.
George Calfas and his colleagues are spending their summer on a barren hillside, where long-lost fragments of history are slowly being recovered.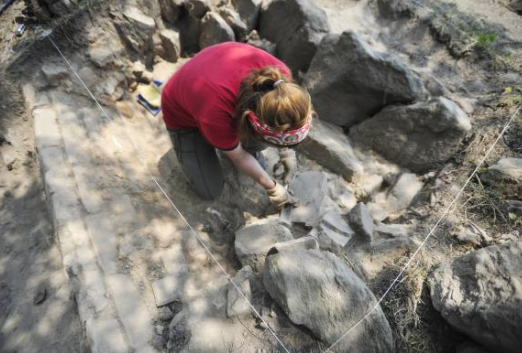 Sara Caldwell/Staff
Kerry Hartwick, 19, of Fort Atkinson, Wis., removes rocks at a dig site in Edgefield, S.C. A group from the University of Illinois is digging among the ruins of a stoneware kiln where slaves turned out thousands of jars and jugs known as Edgefield pottery.
"This was a very important area, and we have lots of questions to answer," said Calfas, a University of Illinois research archaeologist.
The group is digging among the ruins of a stoneware kiln where slaves in pre-Civil War times turned out thousands of distinctive jars and jugs that are known as Edgefield pottery.
In particular, the area was home to potteries operated by Abner and John Landrum, whose products displayed some of the first North American examples of the "alkaline glaze" stoneware that made the region famous.
"When it showed up here it was a new innovation for America," Calfas said. "But something similar had been around from 900 A.D. onwards in Asia."
The kiln being uncovered turned out to be more massive than previously thought, he said.
"We're still trying to find the firebox, but at this point it looks like the kiln is almost 90 feet long," he said.
The site, whose owners allowed the university to explore as part of an academic "field school," likely holds many yet-to-be-discovered remnants of the stoneware industry.
It is the reason the rocky crossroads a few miles from town became known as "Pottersville" long ago.
The students -- from as far away as Minnesota, California and France -- are collecting buried artifacts that will be analyzed and studied. But they are also gleaning information from other sources.
"People stop by to talk to us and tell us things they've learned or heard," Calfas said. "These are oral traditions, stories that are passed down through time."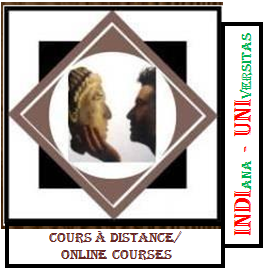 ARC 100 : Introduction à l'Archéologie / Introduction to Archaeology
ARC 101 : Les grandes découvertes archéologiques
ARC 102 : Histoire de l'Archéologie / The history of Archaeology
The group hopes to conduct surveys in the area to determine the location of slave cabins where the skilled potters once lived.
Some of those dwellings, Calfas said, might have evolved over time into tenant farmer homes used by sharecroppers.
So far, the students have been able to define portions of the kiln's boundaries, and have identified sophisticated arches and buttresses designed to support the intense pressure and heat that created pottery that has survived for generations.
"It almost looks over-engineered," Calfas said.
"But it's probably what was needed to hold the weight of its operation, which would have exerted several tons of outward pressure."
The Pottersville area holds just a few of the sites of antebellum stoneware factories.
In all, nearly two dozen potteries thrived in the region, turning out storage jars and thousands of other vessels, including the famous "face jugs" that have been traced to some of the last African slaves brought to North America.
One of the region's best-known slave potters was a man named Dave, whose strength and talent enabled him to throw some of the largest Edgefield jars ever found.
It wasn't just vessels of clay that made Dave special, however. He was also a poet who somehow taught himself to read and write -- and inscribed insightful verses on some of his jars.
His vessels, often signed and dated, can be seen at the Smithsonian Institution, Philadelphia Museum, Museum of Early Southern Decorative Arts in North Carolina, Atlanta's High Museum, Boston's Museum of Fine Arts and Detroit's African-American Museum.
More of them are being discovered almost every year.