Dead Sea Scroll tract was precursor to Jewish calendar
Dead Sea Scroll tract was precursor to Jewish calendar
Dead Sea Scroll tract was precursor to Jewish calendar
University of Manchester
Source -http://www.manchester.ac.uk/aboutus/news/display/?id=7274
An obscure Babylonian document from the world famous Dead Sea Scroll collection was almost certainly a precursor to the Jewish calendar according to University of Manchester research.

Dr Helen Jacobus, a part-time doctoral student who graduated this month, investigated one of the 972 texts found in Khirbet Qumran on the northwest shore of the Dead Sea in Jordan between 1947 and 1956.

The Babylonian text known as Qumran scroll '4Q318'and kept at the Israel Antiquities Authority in Jerusalem, is thought to have been written around 2000 years ago.

Shown by Dr Jacobus to be a calendar - it contains predictions based on the moon's position in the zodiac when the sound of thunder occurs.

The calendar can still be used to find the moon's position in the zodiac on a given date in the Jewish calendar – a calculation no other document in the world is able to achieve.

According to Dr Jacobus, the Aramaic month names used in the scroll are the same as those used in the Hebrew calendar today. They are, she says, Aramaic translations of the Babylonian month names.

Dr Jacobus said: "This ancient tract can be still used a functioning lunar zodiac calendar , which was a precursor to the Jewish calendar of today.

"The calendar is followed by an omen text, which makes predictions based on the moon's sign of the zodiac on the day that thunder is heard.

"The predictions are written in an archaic, anachronistic style, similar to the omen texts of the Akkadians, an ancient Semitic people."

"In contrast, the poetry in the Dead Sea Scrolls is sublime, sophisticated and are masterpieces of literature, so they definitely didn't write 4Q318 in a way that was contemporary.

"It is closely related to Greco-Babylonian zodiacal calendars and connected to a tradition of calendrical systems developed in Ptolemaic Egypt and Greece.

"It adds hugely to our understanding of the history of the Jewish calendar, and of ancient calendars, astronomy and astrology.

"It also tells us much tell us about the variety of different calendars in Palestine 2,000 years ago."

Her thesis is to be published as a book next year.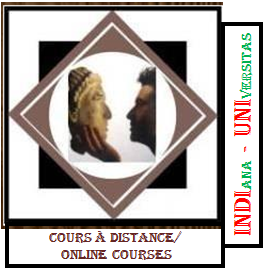 Her paper entitled, "A Jewish Zodiac Calendar at Qumran?" was awarded the tenth Annual Sean W. Dever Memorial Prize 2011 from the William F. Albright Institute of Archaeological Research, in Jerusalem, in March.

This month's international periodical Biblical Archaeology Review (BAR) announced her a prize-winning article about the fragmentary calendar in the Dead Sea Scrolls.

She added: "My research reveals this text is an important precursor to the Hebrew calendar used by Jews across the world today.

"However, its method of functioning has been relatively unexplored.

"So it is gratifying that that my research has been recognised by the Sean W. Dever Memorial prize."

She was supervised by Professor George J. Brooke, at the University's School of Arts, Histories and Cultures.

Commenting on the Dever prize, Professor Carol Meyers of Duke University, North Carolina, in America, said: "The judges thought highly of Helen's meticulous scholarship and careful presentation of the data in her discussion of the zodiac and its role in Jewish calendars."
Notes
The Akkadian omen texts date back about 3,000 years and were still being copied in cuneiform on clay tablets up until the time of the Dead Sea Scrolls.

The Qumran scroll is the only known version in Aramaic, and the only known version that has survived from antiquity that isn't written in cuneiform on clay tablets.

The title of her thesis is: "4QZodiac Calendar and Brontologion and its Implications for the Aramaic Astronomical Book of Enoch and a Medieval Calendar Text." is currently being prepared for publication.

The article: A Jewish Zodiac Calendar at Qumran is available on eScholar at
www.manchester.ac.uk/escholar/uk-ac-man-scw:128116