Cleopatra: The Search for the Last Queen of Egypt. PART.1
Cleopatra: The Search for the Last Queen of Egypt. PART.1
Big Cleopatra exhibit to rule at Milwaukee Public Museum
Source - http://www.jsonline.com/entertainment/arts/125394348.html
Jackie Loohauis-Bennett
The legend of history's most famous temptress sweeps into Milwaukee Oct. 14, when the Milwaukee Public Museum hosts a new international exhibition: "Cleopatra: The Search for the Last Queen of Egypt."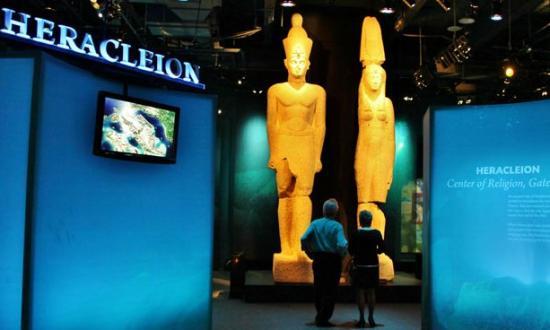 Five-ton statues of an Egyptian king and queen - Credit: Darryl Moran
The traveling exhibit will feature 150 artifacts associated with the famed Cleopatra VII, the queen who lived from 69 B.C. to 30 B.C. and earned a permanent place in history by becoming the lover of two Roman leaders: Julius Caesar and Mark Antony.
All the artifacts in "The Search for the Last Queen of Egypt" are on exhibit in the United States for the first time, and the Milwaukee stop will be the show's last in the U.S. before going overseas. More than a half-million visitors saw "Cleopatra" in Philadelphia and Cincinnati, according to John Norman, president of Arts and Exhibitions International, the show's producing company.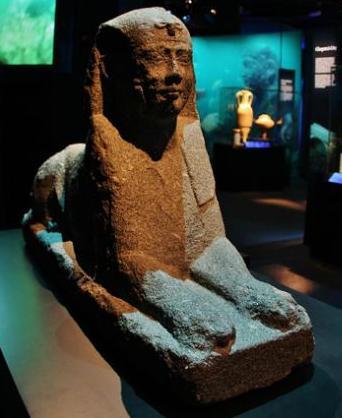 A granite sphinx may represent Ptolemy XII, father of Cleopatra. - Credit: Darryl Moran
A statue of Caesarion, son of Cleopatra and Roman leader Julius Caesar. -Credit: Darryl Moran
Visitors to the exhibit will be transported to Cleopatra's Egypt through a series of galleries displaying golden jewelry, ancient tools and armor, religious relics, statues and everyday items.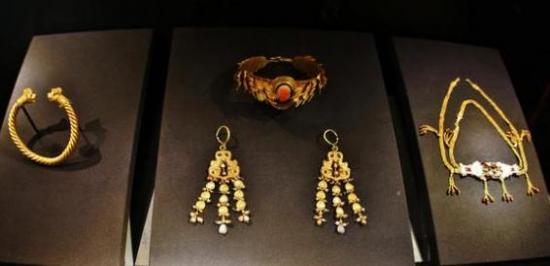 Gold Egyptian jewelry dates from the time of Cleopatra. - Credit: Darryl Moran
Artifacts include two 16-foot-tall, 5-ton stone statues of a pharaoh and his queen that once flanked the entrance to an ancient temple. An original papyrus document in the show is thought to have been handwritten by Cleopatra.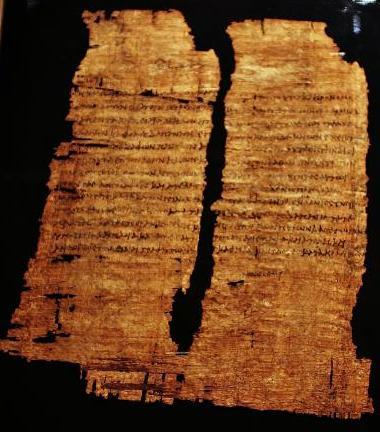 A document signed by Cleopatra herself. - Credit: Darryl Moran
Many of the artifacts were recently discovered on land and underwater during two ongoing expeditions led by Zahi Hawass, the secretary-general of Egypt's Supreme Council of Antiquities, who is known to American audiences from his appearances in such TV documentaries as "Chasing Mummies."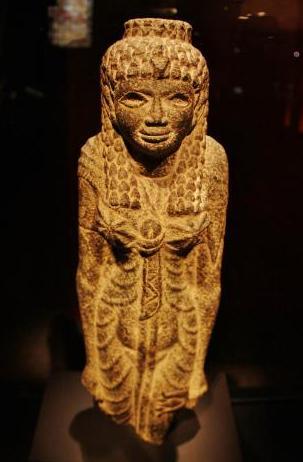 A statue of the Egyptian goddess Isis. - Credit: Darryl Moran
Some of the items were uncovered during Hawass' current search for Cleopatra's tomb near Alexandria.