Source - http://en.people.cn/n3/2016/0129/c98649-9011530.html?
A government office site dating back to the late Song Dynasty (1127-1279) was recently discovered at the Diaoyucheng Fanjiayan archeological site in southwest China's Chongqing municipality.
Covering a total area of 15,000 to 20,000 square meters, it is the largest government office site of late Song Dynasty which has been unearthed in China.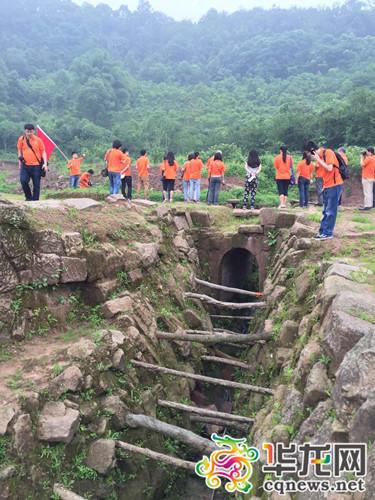 Wang Shengli, an on-site staff member said the office was in typical courtyard design with a three-tier layout from the north to south. The front, central and back yards were built along the mountain. From the top of the building, one could clearly see the movement of the then Yuan soldiers, the then enemy of the empire.
Its location also shields it from enemy invasion because the range of Yuan military's cannons was not that far, Wang added.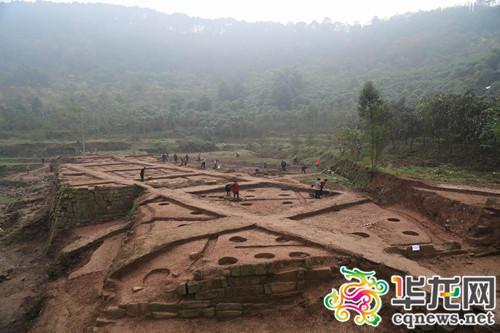 There are three remaining octagonal lamp base with a two-meter diameter at the site, Wang introduced.
These lamp bases prove that the building was indeed built in the late Song Dynasty, according to Yuan Dongshan, Deputy Dean of the Chongqing Cultural Heritage Center.
A basement was found in the back yard, with a 2.3-meter high and 1.6-meter wide entrance. After preliminary analysis, archaeologists believe it is a vault used to store valuable items like gold. The vault is under further inspection.
Another discovery was some burning marks underneath at the site. According to historic literature, after Wang Li, the general who guarded Diaoyucheng surrendered to the Yuan army in 1279, the city was burned.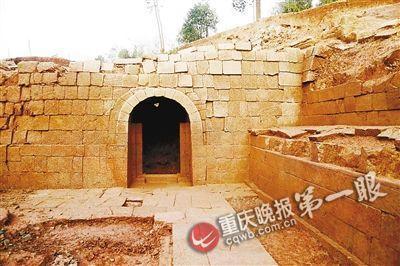 "The burning marks from the site could be evidence of the war," Wang explained.
Yuan thinks the site is of great importance to the study on ancient Chinese government office.
It also filled the blank for such work in late Song Dynasty. Buildings of this scale cannot be built without approval from the emperor, Yuan further added.