Source - http://www.chinaculture.org/2015-07/13/content_619382.htm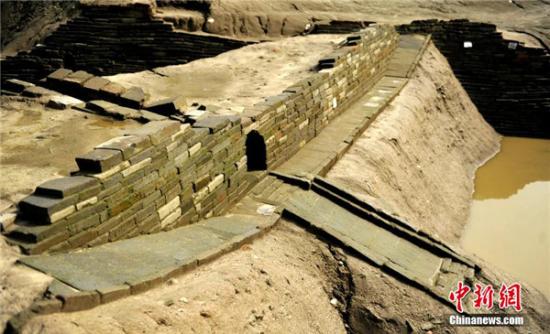 The ruins of a classical Chinese garden landscape of the Tang Dynasty (AD 618-907) discovered at a construction site in Chengdu, capital of Southwest China's Sichuan province, July 12, 2015. So far, archeologists have found a well, three ditches, an artificial pond, and some other articles. [Photo/Chinanews.com]
Ruins of a classical Chinese garden landscape of the Tang Dynasty (AD 618-907) have been discovered at a construction site in Chengdu, capital of Southwest China's Sichuan province, according to Sichuan Daily on Sunday.
Although the archaeological excavation on the site began in March, the ruins were found only recently.
So far, an area of 2500 square meters has been excavated, with a well, three ditches, and an artificial pond been discovered.
Meanwhile, a lot of chinaware for daily usages, few stone inscriptions related to Buddhism, and construction elements have also been unearthed at the site.
The three ditches of the landscape garden, which stretches about 90 meters, convene at a dam and then connect to the artificial pond.
"The main body of the ruins should be an architectural group of landscape style from the period of Tang Dynasty (AD 618-907) or Five Dynasties and Ten Kingdoms (AD 907-960)," said Yi Li, an expert from Chengdu archaeological team.
Based on the evidences, archaeologists concluded that the ruins might be a part of the garden landscape in Wanfo Temple.
The historical site of Wanfo Temple, or Ten Thousand Buddhas Monastery, is situated not far away from the ruins. It is an ancient monastery with more than one thousand year history located outside the northwest gate of ancient Chengdu, firstly constructed in Five Dynasties and Ten Kingdoms and destroyed in the warfare in late Ming (1368-1644) and early Qing dynasties (1644-1911).
A woman takes a photo of the ruins of a classical Chinese garden landscape of the Tang Dynasty (AD 618-907) discovered at a construction site in Chengdu. [Photo/Chinanews.com]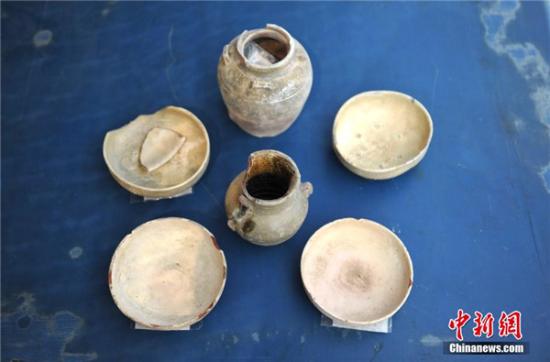 Chinaware for daily usages unearthed from the ruins. [Photo/Chinanews.com]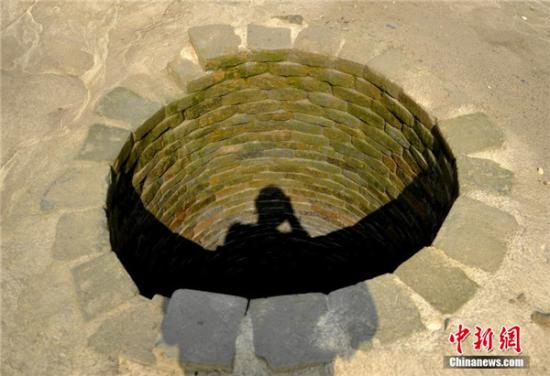 An ancient well discovered at the site. [Photo/Chinanews.com]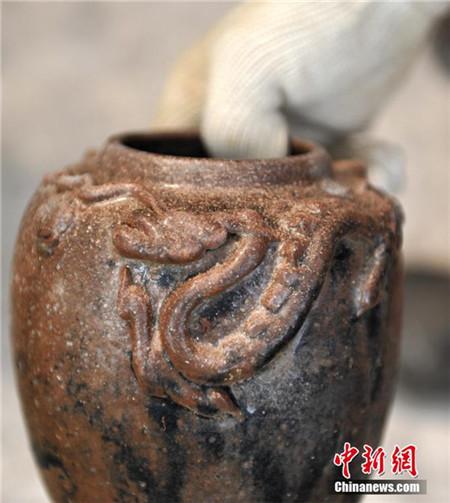 A clay pot with patterns of dragon unearthed from the ruins. [Photo/Chinanews.com]