University of Leicester
Source - http://www2.le.ac.uk/offices/press/press-releases/2014/june/archaeologists-search-for-new-portal-into-bygone-era
University of Leicester archaeologists have been uncovering the past and this summer will be undertaking the final season of excavations at Leicestershire's finest Iron Age hillfort.
The nationally important hillfort, marked by dramatic earthworks, located near Melton Mowbray has been the setting for a five year research project which has helped redefine understanding of the hillforts use with the help and support of English Heritage and landowners the Ernest Cook Trust.
Located between Burrough on the Hill and Somerby, south of Melton Mowbray, it is one of the most striking and historic features in the landscape of eastern Leicestershire. The well-preserved Iron Age hill fort dramatically crowns a steep-sided promontory of land reaching 210m (690 ft), with superb views.
Dr Jeremy Taylor, co-director of the excavations, said: "Before the current project began there was little known about Burrough Hill, with only small scale excavations in the 1960s and 1970s to go on.  As a result of the University of Leicester led excavations since 2010 we now have a fuller understanding of the nature of the hillforts occupation over time and the prestige of the hillfort residents during the Iron Age."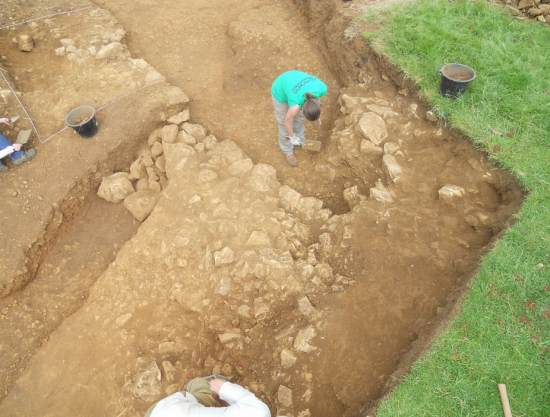 The excavations have revealed evidence of life on Burrough Hill from at least the Early Bronze Age, with last year's work identifying a small building and monument containing stone tools and pottery dating to around 2800 BC.  The hillfort appears to have been constructed during the Iron Age, around 500 BC, and used throughout the later Iron Age and into the Roman period.  The excavations have shown that Burrough Hill continued to be used well into the Roman period, identifying evidence for a Roman farmstead dating to the 3rd-4th century AD.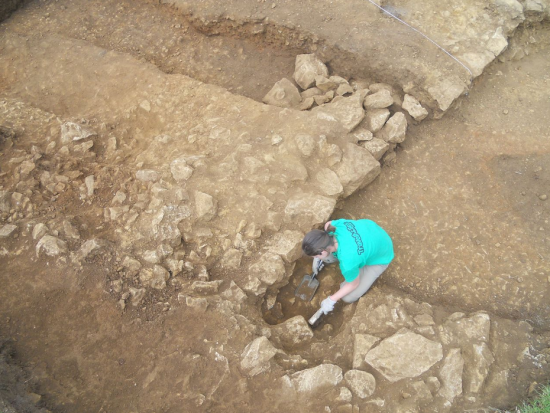 This final year of the project aims to investigate a possible second entrance into the hillfort and more about the life of its inhabitants in order to bring to a conclusion what has a been a very succesful series of excavations.
John Thomas, project co-director said: "We have been surprised by the quantity and quality of the information we have uncovered.  It has really painted a new picture of life at Burrough Hill and helped to fit the hillfort into a wider view of Iron Age life across the county that we have steadily developed through other excavations over several decades.  Now we can compare Burrough Hill not only to contemporary sites in the East Midlands, but also other nationally important hillforts such as Danebury and Hunsbury."
All of the latest news and images from the site can be found on the site blog at :http://www.facebook.com/BurroughHillProject