Graham Smith
Source -http://www.westbriton.co.uk/archaeologists-to-return-to-the-hurlers-on-bodmin-moor-in-quest-to-find-potential-new-stone-circle/story-29694413-detail/story.html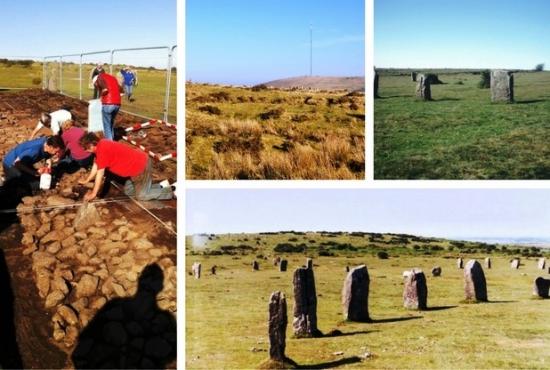 The stones are thought to have had astronomical significance
A team of archaeologists is about to resume work at the Bronze Age stone circles known as The Hurlers on Bodmin Moor. The excavation, part of the Heritage Lottery Fund-supported Reading the Hurlers project, aims to learn more about a site that was identified by geo-physics in the early 1990s.
Starting on Tuesday and working until September 18, members of the Cornwall Archaeological Unit will be working alongside geologists and volunteers to shed light on the potential for a "fourth" circle at the 4,000-year-old site near Liskeard.
Archaeologist Emma Stockley said: "This is a unique opportunity to expand on our knowledge of this fantastic site and involve volunteers from all walks of life."
Project geologist Calum Beeson added: "To complement the archaeology, we are exploring how geology was intrinsic to the lives and culture of the Bronze Age people."
The Hurlers are a Bronze Age triple stone circle complex dating from at least 1,500 BC, thought to have been used for astronomical purposes.
They are one of the best examples in the South West of England. There have been excavations at The Hurlers since the 1930s. They were first described in the 16th century. The name comes from the legend that tells of local people being turned to stone for playing hurlers on the Sabbath.