Two medieval brooches discovered
Source - http://www.goolecourier.co.uk/news/local-news/two_medieval_brooches_discovered_1_4059814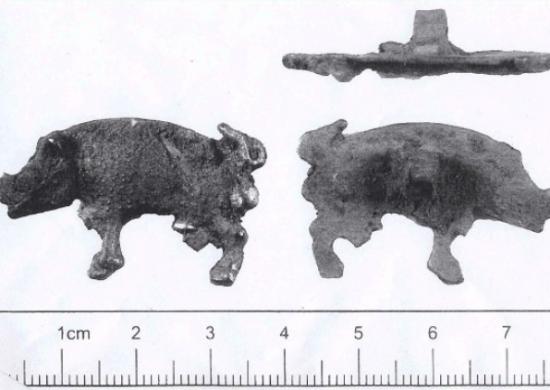 Artifacts found in the Selby area
Rare finds of two medieval brooches were revealed as treasure at a coroner's hearing on Tuesday.
Sitting on a Treasure hearing at Selby Magistrates' Court, Coroner Rob Turnbull said the two items, both livery brooches, were discovered at separate locations in Beal and Stillingfleet.
The first item, a silver guilt brooch depicting a stag's head with three antlers (above left), is believed by experts to date from either the 14th or 15th Century.
Although the silver backed brooch, found with a metal detector at Beal, is damaged, Mr Turnbull said because of its age and the fact it contained a minimum of ten per cent precious metal, it was treasure.
He added that a museum had expressed an interest in obtaining the item.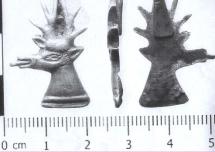 The second brooch, depicting a wild boar, is thought to be from the 15th Century and a celebration of the reign of Richard III to whom the symbol of the white boar was often attributed.
This item was also found at Stillingfleet – again with a metal detector. The silver guilt brooch, which is in good condition, was also classified as treasure by Mr Turnbull because of its antiquity and precious metal content.
Again the Coroner announced that a museum was also interested in this brooch.