Bangalore (Inde): Pre-historic sites lost to rapid urbanisation
Bangalore (Inde): Pre-historic sites lost to rapid urbanisation
Source - http://www.thehindu.com/news/cities/bangalore/prehistoric-sites-lost-to-rapid-urbanisation/article5973534.ece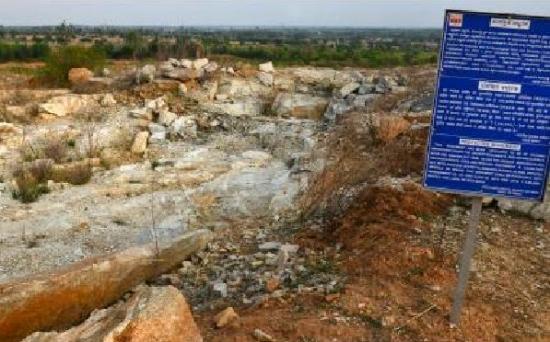 Though the burial ground of the megalithic period at Koira near Devanahalli town is an  ASI protected area, unregulated mining has destroyed it [Credit: The Hindu]
Those at Chikkajala, Hejjala and Kittur are among the 92 missing sites across India
The megalithic site near Chapparkallu near Devanahalli that dates back to 8 B.C. to 6 B.C. is not the first such pre-historic site near Bangalore to have been vandalised.
Such sites at Chikkajala and Kannur have gone missing because of rapid urbanisation in the past two decades. While a residential layout occupies the megalithic site in Chikkajala, a road has been laid over the site at Kannur. Another megalithic site listed as "protected" in Hejjala (which the ASI officials say could be Doddajala since there is no protected site at Hejjala) has also been listed as missing.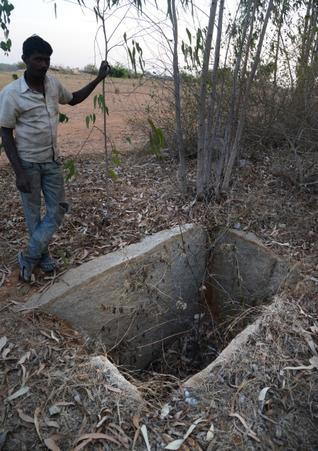 Another megalithic site listed as "protected" in Hejjala has also been listed as missing. Photo : Bhagya Prakash K.
The Comptroller and Auditor-General (CAG) report that was placed before Parliament last August identified the pre-historic sites at Chikkajala, Hejjala and Kittur (in Mysore district that submerged in the Kabini backwaters) as missing archaeological sites in Karnataka. They are among the 92 such sites identified as missing across India.
A senior ASI official said that most of the cultural vestiges are located on private properties, and that makes their protection difficult. Besides, the ASI is short-staffed making it difficult to protect such vestiges spread across several acres. "Unfortunately, the local population also does not understand the importance of these sites and implications of its damage," the official pointed out.
Acknowledging that urbanisation has affected archaeological sites, S.K. Aruni, Deputy Director of Indian Council for Historical Research, Southern Regional Centre, said there were at least 100 megalithic burial sites around Bangalore. However, he said, a large number of them have been lost. Megalithic sites were also found in Lalbagh Botanical Gardens and also Ragigudda in Jayanagar in Bangalore, he pointed out.
Outside Bangalore, megalithic sites are also found in Savandurga, Jadigenahalli and other places. Protection of megalithic sites is a matter of concern as destruction will erase a piece of history, said Smriti Haricharan, a post doctoral associate at the National Institute of Advanced Studies. "Most of these sites are not well documented and once the burial sites are opened, information is lost forever. Though protection of these sites is difficult, it is also important to keep them intact."
Ms. Smriti said thousands of megalithic sites have been documented in Andhra Pradesh, Tamil Nadu, Karnataka, Kerala and Maharashtra.