Bamberg (Allemagne) : Stone Age erotic art found in a cave
Bamberg (Allemagne) : Stone Age erotic art found in a cave
Stone Age erotic art found in Germany
AFP
Source - http://au.news.yahoo.com/world/a/-/world/9883924/stone-age-erotic-art-found-in-germany/
Researchers in Germany have discovered Stone Age cave art in the country for the first time including carvings of nude women that may have been used in fertility rites.
Archaeologists working for the Bavarian State Office for Historical Preservation came upon the primitive engravings in a cave near the southern city of Bamberg after decades searching, a spokeswoman for the authority said.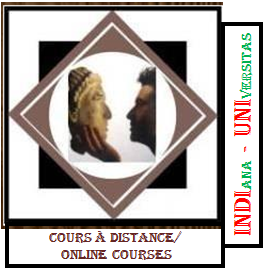 ANT 101 : Introduction à la Préhistoire / Introduction to Prehistory
ANT 201 : Notions de Préhistoire / Prehistory
The spokeswoman, Beate Zarges, confirmed a report to appear in the weekly newspaper Die Zeit that the engravings were believed to be around 12,000 years old, which would make them the first Stone Age artwork ever found in Germany.
"They include schematic depictions of women's bodies and unidentifiable symbols, among other things," she said.
The ancient artists appear to have taken their inspiration for the erotic images from rock formations in the caves resembling breasts and penises and then carved the images in the walls of the cave, Zarges said.
Die Zeit quoted geologist and archaeologist Bernhard Haeck, a member of the discovery team, as saying that the five-metre-long chamber in the cave may have been used for fertility rituals.
"It is a place full of magic," he said.
Zarges said the examination of the site was still ongoing and thus closed to the public.
The world's oldest cave paintings are believed to be the Chauvet Pont d'Arc murals in southern France, the subject of German director Werner Herzog's most recent documentary, Cave of Forgotten Dreams.
The artwork is thought to be more than 30,000 years old.